On the heels of our review of the Infinito Malbec that had a nice limited discount on it, now we find another one, that with the limited time discount brings the price down to under $10.
The Infinito turned out to be pretty good; we went 87 points. This one is just a few bucks more, but worth it in our opinion.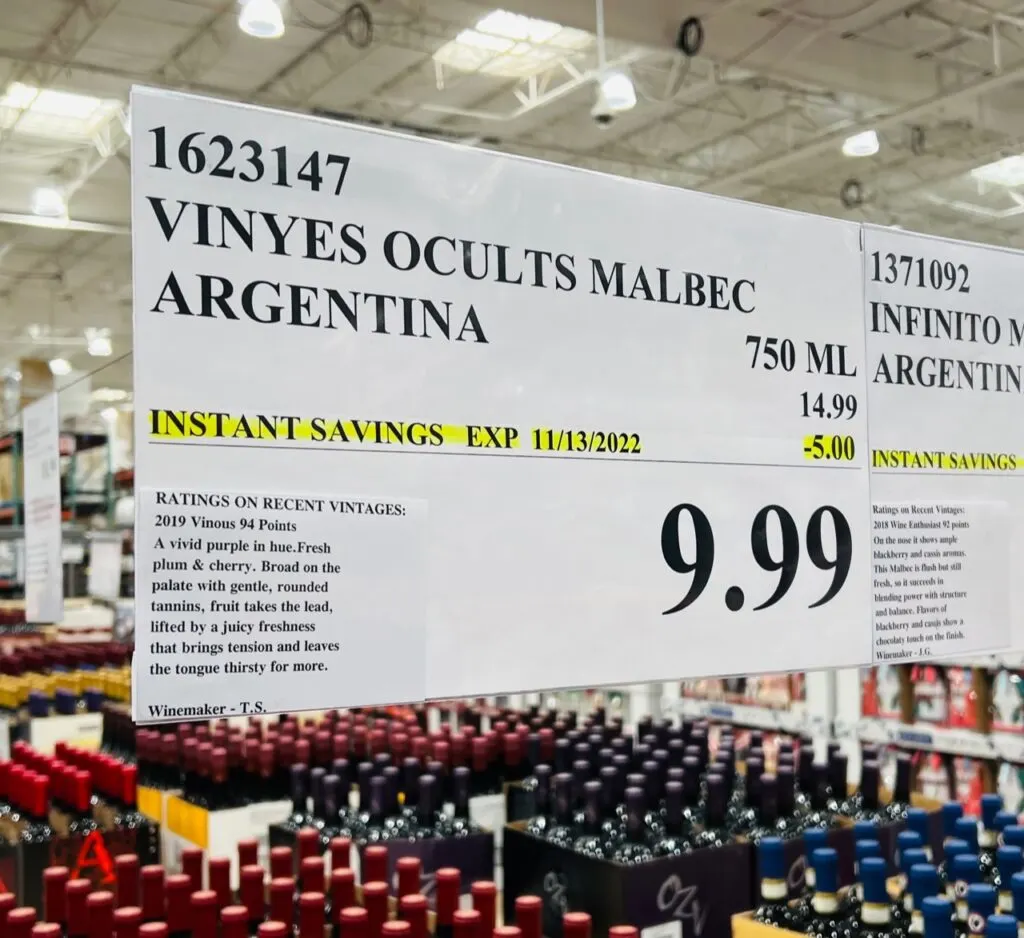 The standard price is $14.99 and the limited time $5 off, brings it down to $9.99. This is through 11/13/22. You will also note the giant 94 point score from Vinous on the Costco placard.
The wine pours a nice medium purple in the glass; mostly dark fruit and earth on the nose; in the mouth this wine is vibrant and packed with more dark fruit, blackberry and plum; has a touch of vanilla in the finish.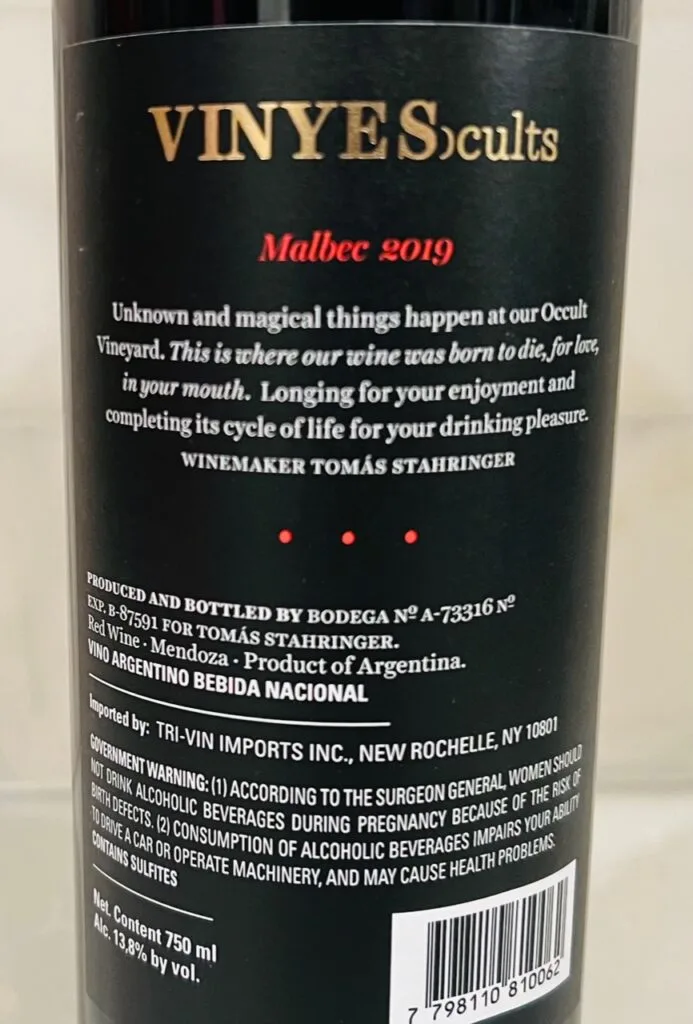 This is a well balanced Malbec that grew on us even more with the second glass. We'd choose this one over the Infinito if you see them both. If you just find this one, it's a nice buy at this discounted price, and a decent buy even at its regular $15 price.
CostcoWineBlog.com Rating: 88 points
Costco item number: 1623147
Purchased at Costco in: Atlanta, GA (Cumberland)
Alc. 13.8%