The Kirkland Brunello is a welcome find when it hits Costco shelves, and it's always nice to see the price stay consistent from the prior vintage at $26.99.
Like the Kirkland Chateauneuf-du-pape and Kirkland Barolo (both priced just a little lower), this bottle offers access to one of the top wine regions in the world at a price well below most other bottles that you'll find.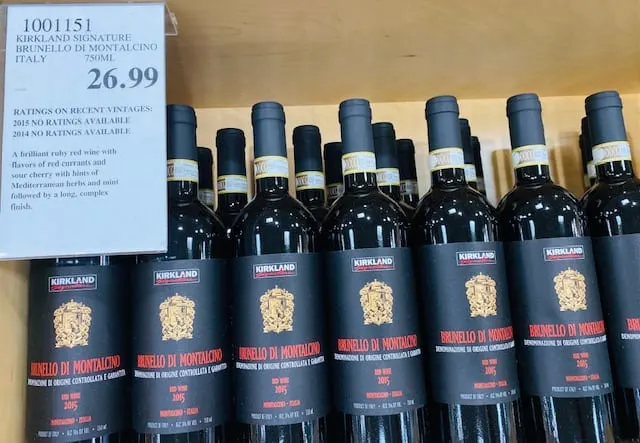 And over recent years, we've steadily enjoyed this one more and more. Here's a recap of our ratings on the previous vintages of the Kirkland Brunello, starting with the "out of this world good" 2010 vintage.
2010 – 92-93 points
2011 – 86 points
2012 – 87 points
2013 – 88 points
2014 – 88 points
I'm happy to report that the 2015 vintage is very strong, and will tick us up one more point on the chart, to 89 points.
Tasting notes this year as similar to prior years, but I thought this wine had a touch more finesse and depth compared to the 2013 and 2014.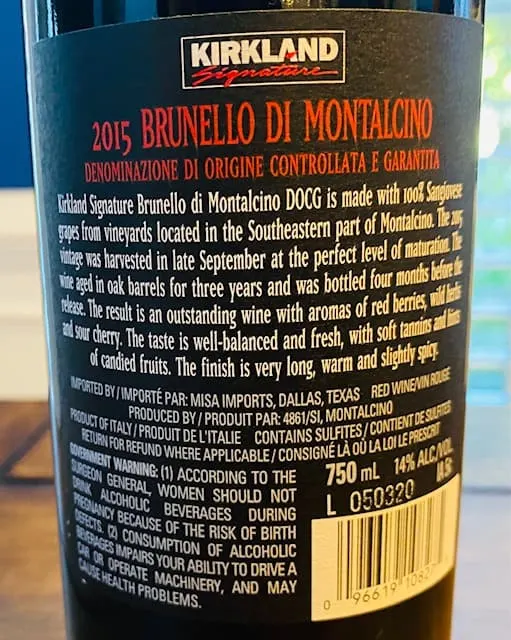 The wine pours a pale to medium purple in the glass; dusty and peppery on the nose, but a little more vibrant than the 2014. The wine is medium in body, nice and light in the mouth, and packed with flavor.
Loads of spicy cherry with plum and espresso; a touch of pepper; the wine is tannic and acidic as you would expect. Super dry into the finish.
I'm enjoying the vintage quite a bit, and while it's drinking nice right now, this is one you could lay down for a few more years. Let's hope we continue to see the upward trajectory in quality in future vintages of this wine.
CostcoWineBlog.com Rating: 89 points
Costco item number: 1001151
Purchased at Costco in: Atlanta, GA (Kennesaw)
Alc. 14%