Right on the heels of the new Kirkland Barolo that we just tasted and really enjoyed, we are lucky enough to have Costco also grace us with a classic Kirkland favorite, the Oakville Cabernet.
Costco's Kirkland label produces a number of Cabernet from Napa including a Rutherford, a Napa Valley blend, and a Stags Leap, but this Oakville is usually among our favorites.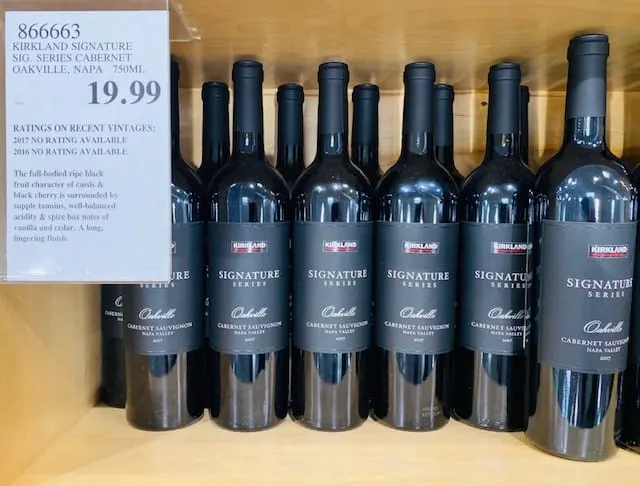 We went 91 points on the 2015 vintage, 90 points last year on the 2016 vintage, and now this year we're going to stay consistent and award a nice 90 points to this 2017 vintage.
Similar tasting notes as the prior year bottles. The wine pours a deep ruby in the glass with a juicy nose; it is full bodied and big throughout; dark berry fruit with a little mocha, cedar notes and acidic into a long finish. This wine is signature Napa Oakville all around, and delivered at a price where you rarely find bottles from this premier region.
Once again, Glenn Hugo is the winemaker responsible for this wine, and he's been behind quite a few of the Kirkland offerings originating out of Napa, including last year's Oakville wine, and the Kirkland Rutherford Cab. Mr. Hugo is also a winemaker for Girard Winery and BR Cohn.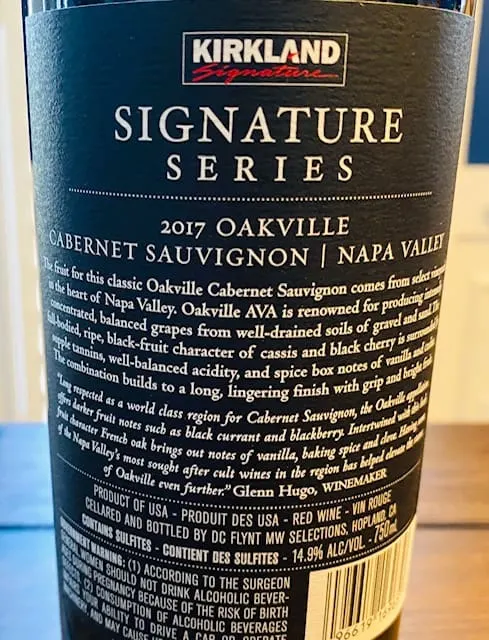 The only slight bummer is a small price increase, from $18.99 last year, to $19.99 this year but it's still worth it, making this wine an easy addition to our Top Picks list.
Napa fans looking for a nice bottle under $20, which isn't always easy to find, should be happy here.
CostcoWineBlog.com Rating: 90 points (a Costco Wine Top Pick)
Costco item number: 866663
Purchased at Costco in: Atlanta, GA
Alc. 14.9%