The Kirkland Oakville Cabernet is always a bottle we look forward to trying every year. We're coming right off the heels of reviewing the latest vintage of the Kirkland Rutherford Cabernet which is produced just up the road, and Erin went 89 points on that wine.
Last year, I went 91 points for the Oakville Cab and noted that it was probably one of the best vintages of the wine that I had tasted.
And this 2016 vintage is right there and another example of why it is so much fun buying wine at Costco.
Most Oakville Cabernet will run you $30-$40 and way up from there. This one comes in under $20 and could easily pass for a wine that cost twice as much.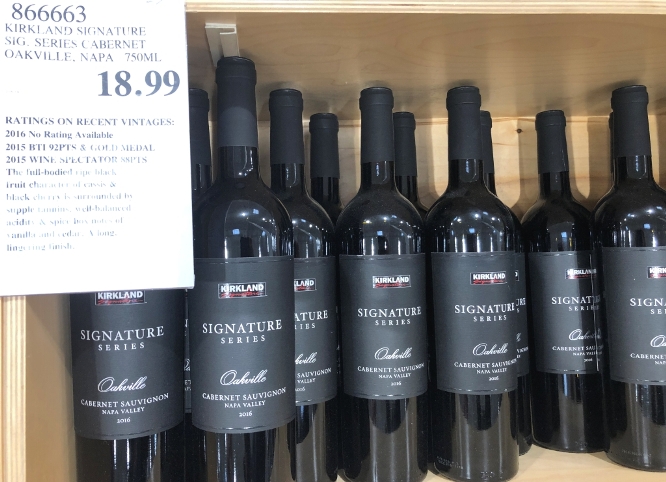 Note: our friends over at ILikeThisGrape just published a beautiful book called DRIVE THROUGH NAPA all about the appellations within Napa including Rutherford, Oakville, Stags, etc. It's a fun read and you can learn a ton for only $10.
Alright, let's get into the wine. On the nose is pomegranate, clove and spice; super juicy in the mouth, medium to full in body; flavors of dark fruit, blackberry, boysenberry, plum, notes of anise, a touch of mocha towards the finish which is super dry.
This is a very nice package throughout, true to its appellation and an excellent buy for the price. As we've noted in year's past, the back of the label lists Glenn Hugo as the winemaker, who also produces Napa Cabernet for Girard.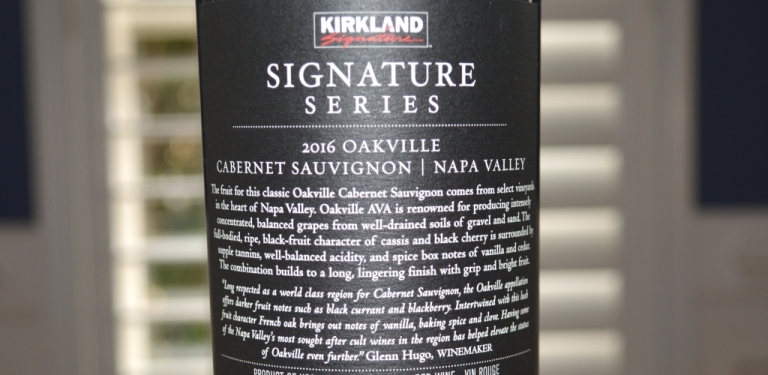 Napa Cab fans will find a lot to like here, especially at this price ($18.99). I'm going 90 points, one point less than last year but one higher than we went on the Rutherford. I think it's a good place for this bottle.
CostcoWineBlog.com Rating: 90 points
Costco item number: 866663, $18.99
Purchased at Costco in: Atlanta, GA
Alc. 14.9%