This is one of those Costco wines you might want to stock up on if you see it. Finding good quality reds from California in this price range gets harder and harder every year. Yet, the Est 75 bottle from famed winemaker Tuck Beckstoffer lands at Costco for only $13.99.
It's a $20 bottle almost everywhere else. Last year, we saw the '15 vintage on sale at Costco for $14.79 which was a great buy. Now it's back in the new '17 vintage (I don't believe I saw the '16 at Costco) for even a bit less.
I instantly bought a few to hold on to as historically this wine has proven to be a winner. We've reviewed two prior vintages, the 2015, and the 2011, both of which we scored 90 points. I think this one is right there too, although maybe just a slight notch below in terms of quality; I still thoroughly enjoyed it.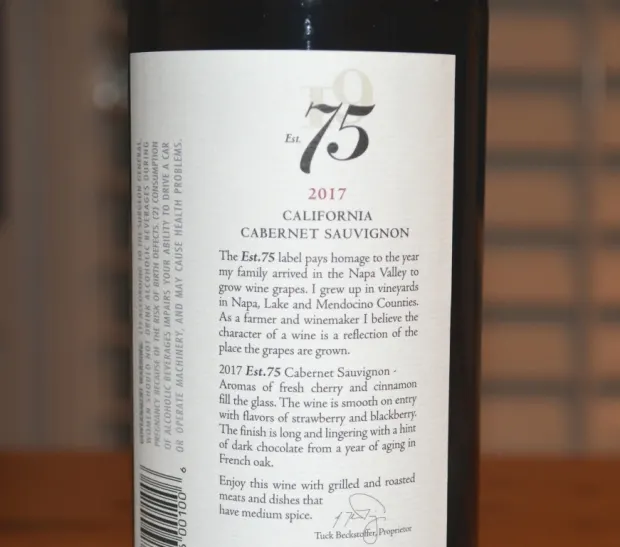 The wine is produced from vineyards in Lake and Mendocino counties, similar to year's past. It's big and bold, and super fresh right now; loads of red fruit, cherry, wild strawberry along with some black fruit and plum flavor; soft in the mouth with a little spice; a bit of mocha in the finish.
This a nice, young and juicy wine, certainly deserving of the 89 points I'm going on this vintage, and priced at only $14, it's a real deal too. I'd be surprised if these bottles don't disappear from Costco shelves pretty fast.
CostcoWineBlog.com Rating: 89 points
Costco item number: 241276
Purchased at Costco in: Atlanta, GA
Alc. 13.8%