This is one of those staple wines that are consistent year to year, and typically bring in strong ratings from critics each vintage while still maintaining a fair price. I wish more wines fit this bill.
Costco's price was $12.99 which is just ok. I found it at Total Wine for the same price, and online it's right in that ballpark depending on where you look.
So you're not really getting a special price buying it at Costco, but I still think you should buy it because it is a nice wine for the money.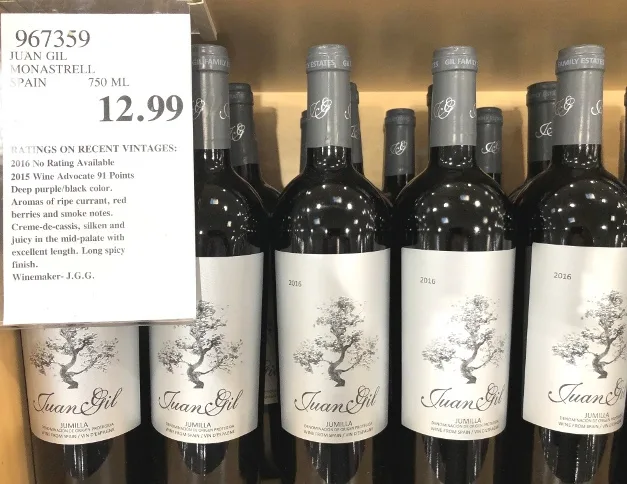 Monastrell is also known as Mourvedre especially in France's Rhone region where you see Mourvedre in most of the red blends from the area, hence the term GSM (Grenache, Syrah, Mourvedre).
But in Spain and the Jumilla region where it is commonly grown, the grape is more often called Monastrell. We are so, so close to releasing our book on Spanish wine that dives deeper into all of this. Can't wait to share it with you soon….
Monastrell is a dark skinned grape, and you can see it immediately on the pour as the wine is about as dark as it can be. The nose has loads of juicy black fruit, and blueberry pie, which is a descriptor that we kept coming back to when tasting this wine.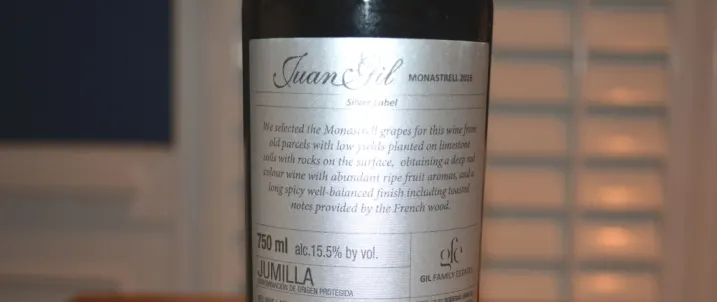 It's full bodied and fruit forward, spicy and dry; flavors of blueberry, boysenberry and black currant; a little smoky and earthy on the finish which is bone dry. The wine tasted young, very juicy, ready to be consumed right now.
The alcohol was high at 15.5% and I know that turns off some readers, but it didn't stand out to me. My initial tasting was all done before I looked at the alcohol, and I didn't make any notes about it.
I'd recommend trying a single bottle to see if you like this style, and then running back to buy more if you do.
CostcoWineBlog.com Rating: 88 points
Costco item number: 967359
Purchased at Costco in: Atlanta, GA
Alc. 15.5%