I didn't have to think twice when I saw $5 off on this bottle (good through 2/18 at my Costco, hopefully elsewhere). Even at its regular price of $20, this wine historically has been a strong buy. Now I figured it might be one to stock up on at the discounted price, and I think I might have to.
This is one of those perfect every day wines that can go with about any cuisine and any company. It's a cross county blend of Cabernet so includes fruit from a few different areas including Mendocino and Lake counties.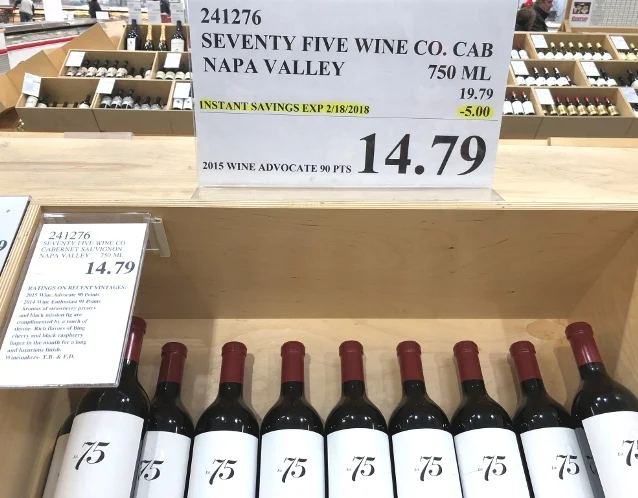 The last time we reviewed it was a little over four years ago with the 2011 vintage which we enjoyed (even though it's not a favorite year for me from CA). Back then I was happy with the wine at $20, and this '15 vintage is just wonderful for only $14.79.
On the nose there's aromas of dark fruit, earth and tobacco with flavors of juicy black cherry; towards the finish a touch of cedar and spice. The wine is medium to full in body with a fair amount of complexity at this price point. Each drink remains interesting, which is hard to say for most other CA Cabs under $15.
So I'm a fan more than ever with this discounted price. Keep an eye out on your next trip to Costco and you might want to stock up while you have the chance.
[Note, keep an eye out for The Sum Cabernet from Seventy Five Wine Co. and Beckstoffer. It's priced a little more but is also a great CA Cab buy]
CostcoWineBlog.com Rating: 90 points
Costco item number: 241276
Purchased at Costco in: Atlanta, GA (Kennesaw)
Alc. 14.5%