Costco always has a nice selection of Malbecs to choose from, and seems to constantly bring them in and out, which allows you to sample a wide variety of different bottles. Just make sure that if you find one you like, you buy more right away, as they can disappear.
Catena, Norton and Ben Marco are all solid Costco Malbec picks for between $10-$20. On the higher end side, we really enjoyed the Tapiz Black Tears Malbec if you want something real nice and don't mind spending $38, which is a lot for a Malbec, but this one is worth it. That wine earned a place on our Highest Rated wines of 2019 list.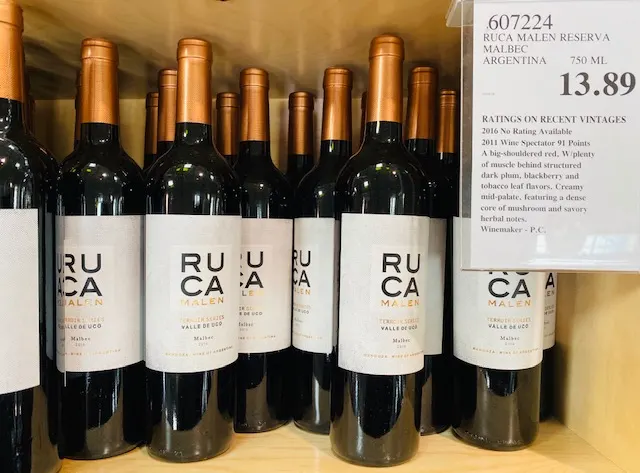 This bottle from Ruca Malen, which is their Terroir Series, so not to be mistaken with their lower end bottling, fits right into the group of tasty Costco Malbecs that we recommend. The price is right at $13.89, and it's received some 90 point ratings in past vintages. Online the price seems to be a bit more around $17-$18.
It is a big red, and pours super dark in the glass; earthy, gravely nose with dried fruit; completely full bodied with super juicy red and dark fruit; black cherry, and plum with a bit of spice. Finishes up dry and lasting. This is a very pleasant wine all around and an excellent Malbec for the money.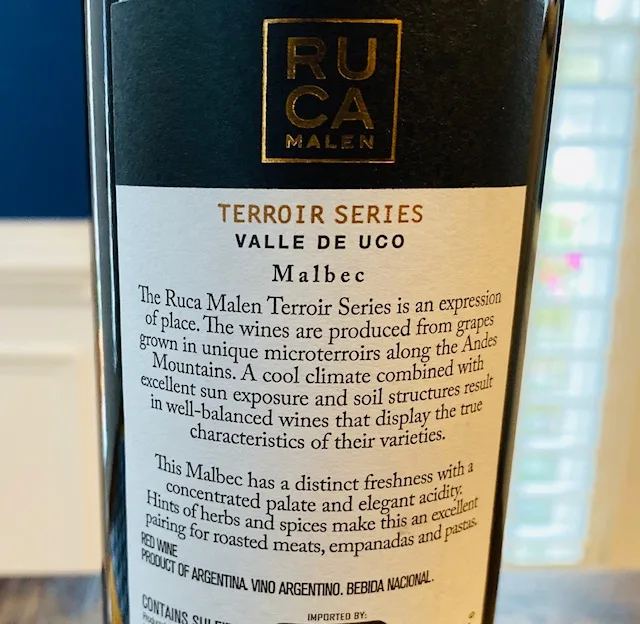 As the weather cools down, it's perfect for all of your winter cuisine, enjoying by a fireplace and can be equally as good on its own or with a pizza.
CostcoWineBlog.com Rating: 88 points
Costco item number: 607224
Alc. 13.7%