Here's a very nice bottle of white wine that people might not naturally gravitate too, but they should.
Gavi originates from Italy's famed Piedmont area in the northwestern part of the country, and the wine is made from the Cortese grape, which is kind of an old school variety that's been grown in the area forever. (yes, shameless plug, we have a book all about this.)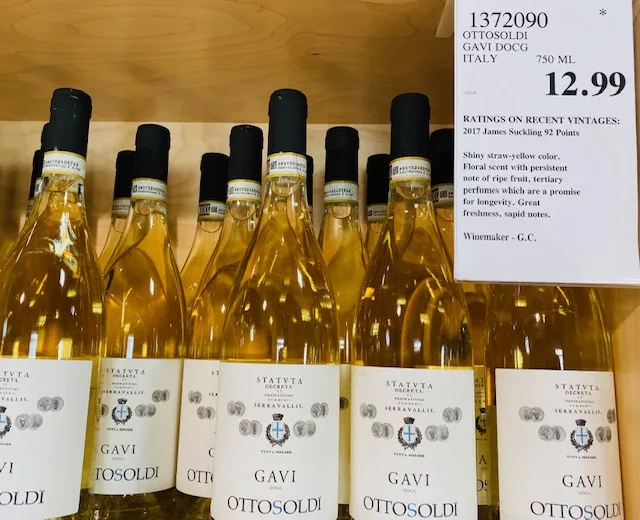 This bottle was really enjoyable, particularly at Costco's price that was only $12.99, compared to a retail price that seems closer to $18-$20. And you can see in the Costco card above that Suckling went 92 points on this one.
The wine pours a nice golden, straw yellow; sweet citrus flavor on the nose but dry on the palate; green apple, lemon and melon flavors with tart and a touch of minerality; nice body and intensity throughout; this is a wine with a foot in both the new world and the old world.
I find a lot to like in this style of wine, and always find these somewhat offbeat varietals a lot of fun to try at Costco. It's too easy to stay within the bounds of Chardonnay or Sauvignon Blanc, and you miss out on really fun wines like this, or another Costco Italian white we enjoyed recently, this Vermentino.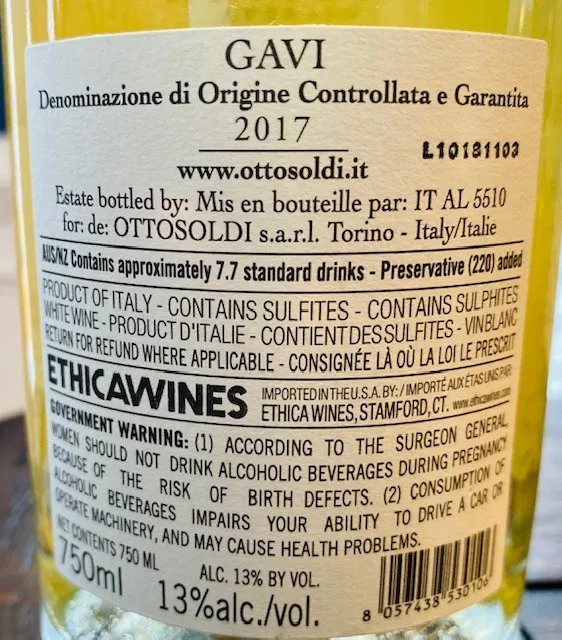 If you're in the mood to explore, this is a safe pick that is balanced enough to not give you too much of any one element. I'm a fan.
CostcoWineBlog.com Rating: 88 points
Costco item number: 1372090
Purchased at Costco in: Atlanta, GA
Alc. 13%