Here comes the newest vintage of the Kirkland Russian River Chardonnay. This is always an interesting bottle, finding fans some years, while coming up a little short in other years.
The ridiculously attractive $12.99 price tag stays for another vintage, which is great news. There is just not a lot, if any, Russian River Chardonnay coming in around that price point. It's great to see Costco holding it steady.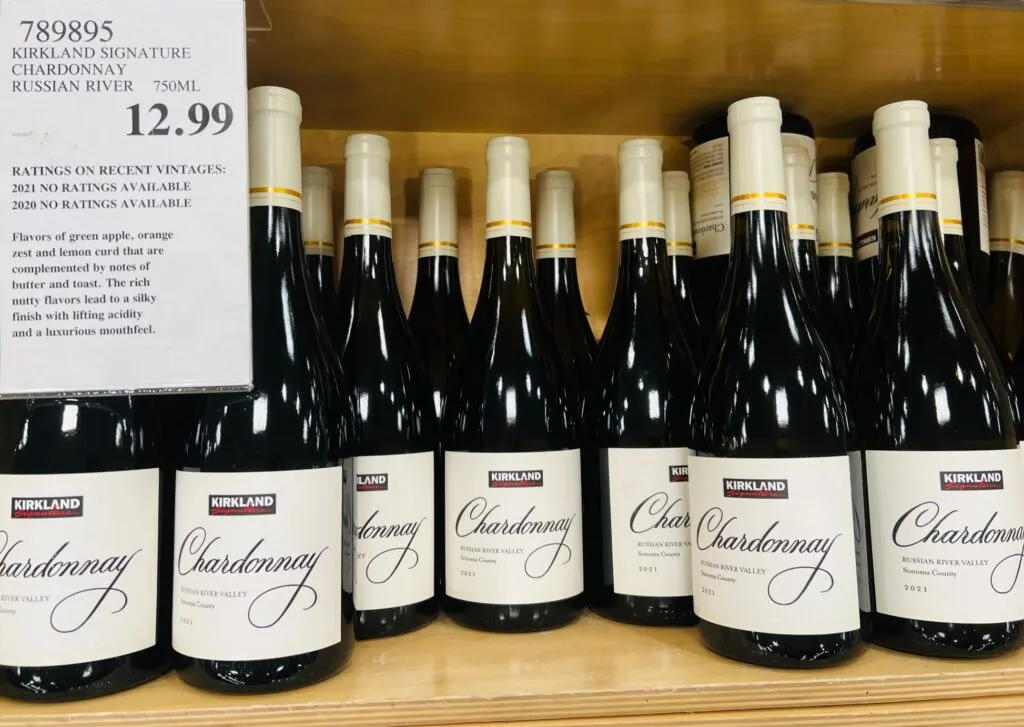 We've tasted pretty much every vintage of this bottle going back to the 2012. Somehow we missed the 2020 which is a bummer. If someone has notes on tasting that one, please let us know in the comments below.
2012 90 points
2013 87 points
2014 88 points
2015 87 points
2016 86 points
2017 87 points
2018 87 points
2019 89 points
Let's jump into this new 2021 vintage.
In the glass the wine is a medium gold, with aromas of citrus fruit, cream, mild oak; the wine is medium bodied; flavors of apple pie, lemon, orange peel; pretty solid up to the finish where the wine becomes a little disjointed, just not coming together quite as we hoped.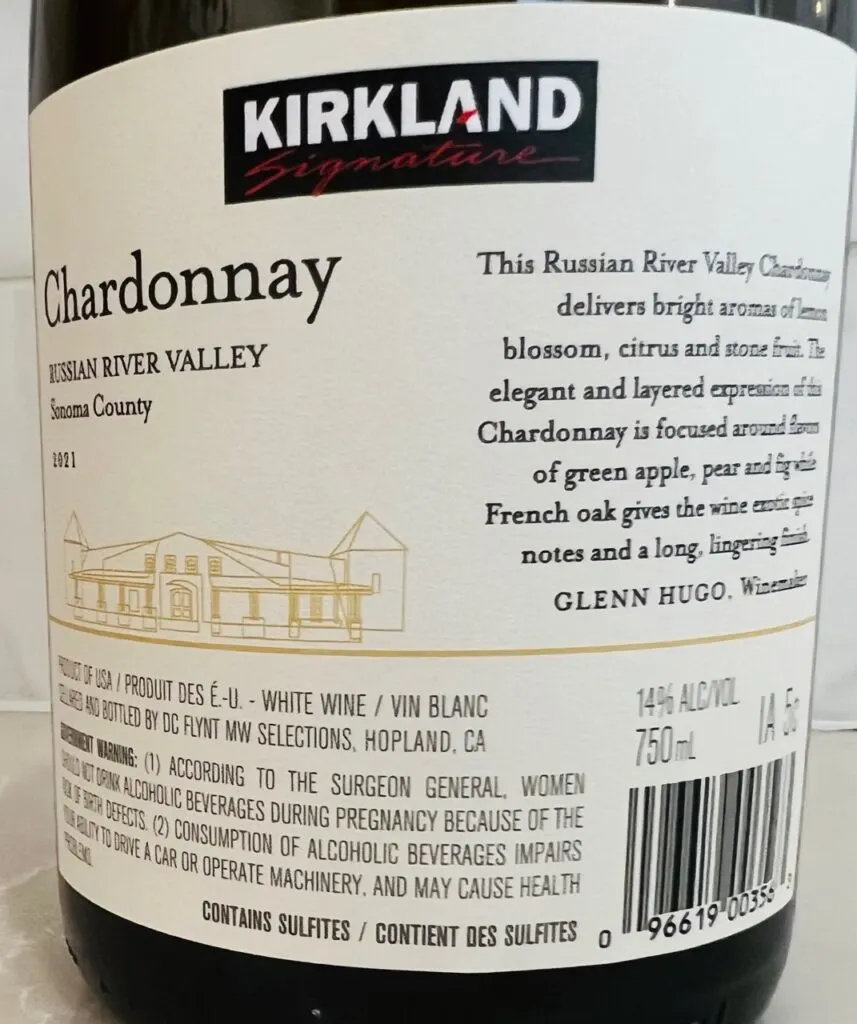 We'd recommend past fans of this wine, give a bottle a shot before committing to more. It might not be everyone's jam. We're going back down to 86 points on this vintage. It's an 88-89 right up until that finish.
This wine remains one of the most varied vintage to vintage in the Kirkland portfolio. And that's also a reason we look forward to tasting it every year.
CostcoWineBlog.com Rating: 86 points
Costco item number: 789895
Purchased at Costco in: Atlanta, GA
Alc. 14%