Next up is a Kirkland wine we always look forward to tasting. This is one of the Kirkland bottles that varies the most in our point ratings with each vintage. Many of our readers' comments have indicated similar feelings, enjoying some vintages more than others.
We'll look at our historic point ratings for this wine going back quite a few years, but one interesting aspect to this wine is that since 2012 the price has stayed the same at $12.99.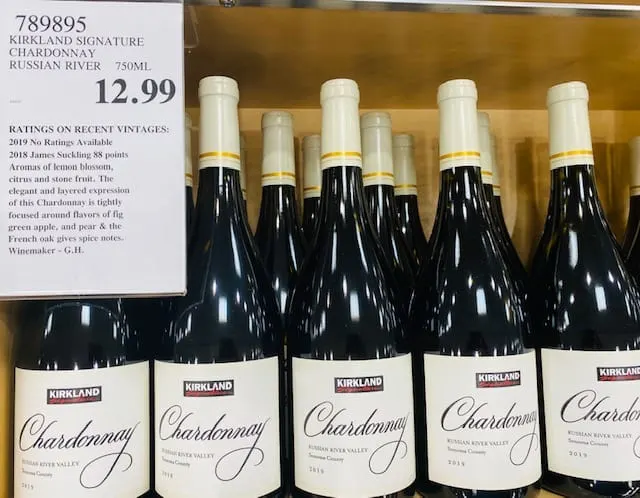 Anyone drinking Russian River Chardonnay knows that's pretty low for fruit from this area. So we're priced at $12.99 again this year, and I'm really happy with the way this current vintage came out.
We've tasted and reviewed seven vintages going back to the 2012 which was our favorite. We see a little dip in the middle of the years. Here's how they stacked up for us:
2012 90 points
2013 87 points
2014 88 points
2015 87 points
2016 86 points
2017 87 points
2018 87 points
This new 2019 vintage was very good, definitely a step up from last year and even though the tasting notes are similar, this wine really came together nicely for us. At $12.99, it's a recommended buy for Chardonnay fans.
This wine pours a medium gold in the glass with light citrus fruit on nose, some peach and hints of oak but not too much; in the mouth are flavors of lemon, green apple and nectarine; it is medium in body and crisp with a touch of oak in the finish.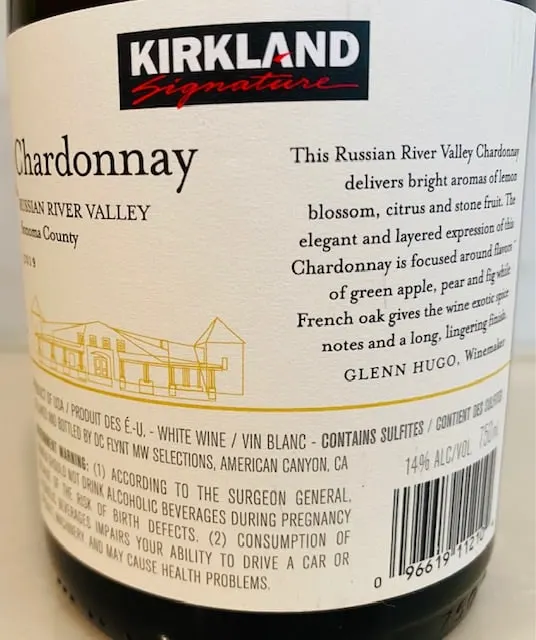 Overall, we found this to be a balanced Chardonnay, pleasant all around, super food friendly, and just begging to be consumed with a little sunshine. I look forward to trying it again this summer.
CostcoWineBlog.com Rating: 89 points
Costco item number: 789895
Purchased at Costco in: Atlanta, GA
Alc. 14%
And don't forget the Zolo Chardonnay. If you're looking for tasty Chardonnay at an even lower price point, we highly recommend the Zolo, which we scored the same at 89 points and it's only $7.99 at Costco.