We heard from a few readers that the latest vintage of the Kirkland Cotes du Rhone Villages was hitting stores, and were surprised because it's a bit early for this one.
The last vintage reached us in March of this year. But finding the new one is a welcome site. This bottle really is all over the place for us pointwise, generally leaning towards being a strong buy so we were anxious to see what the 2021 vintage would bring.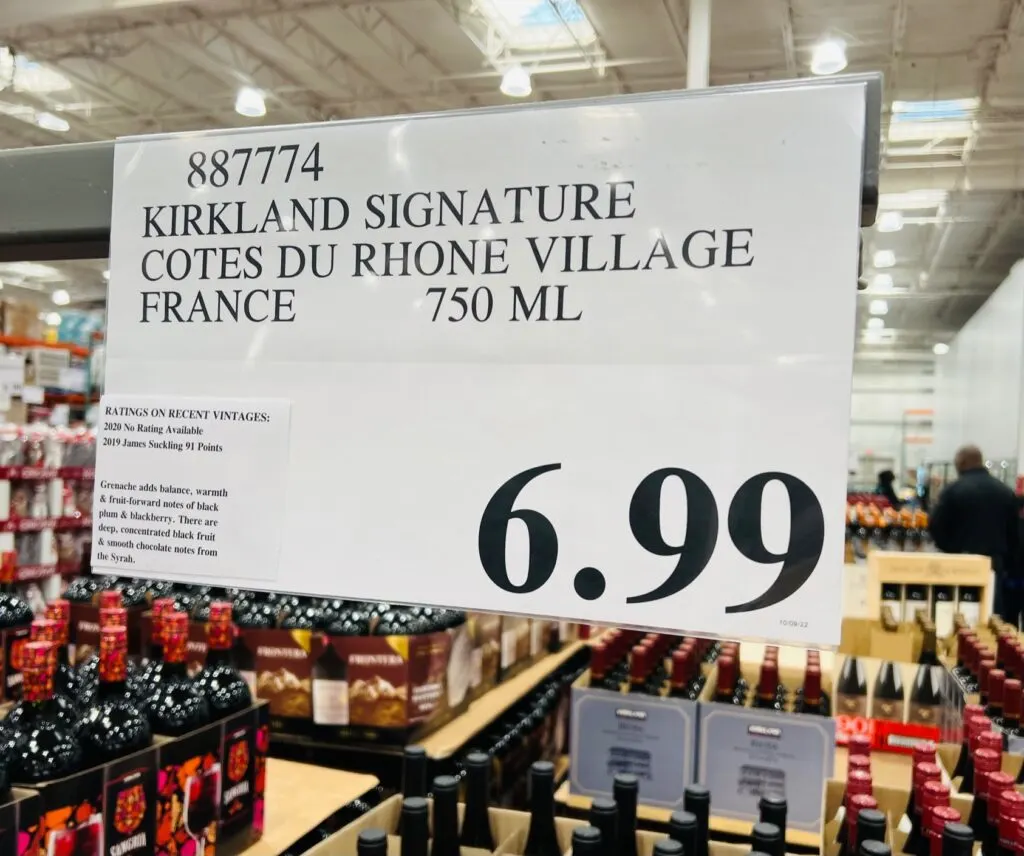 The simple fact of the matter is that it's still $6.99, which is rather unheard of for a Cotes du Rhone Villages wine.
Our scores have ranged from 85 to 89 over the years. Here's the historical view on this one (I think we've tasted and reviewed every vintage that's been produced):
2015 87 points
2016 87 points
2017 88 points
2018 89 points
2019 89 points
2020 85 points
You can see a strong streak of vintages was busted up last year, with a rather mediocre wine in our opinion. Not a bad wine, just a wine that didn't reach the caliber of the prior vintages. I know many of our readers agreed.
But there's good news with this new 2021 vintage. We're right back to where we like this wine to be.
We have very similar tasting notes to the past good vintages. The wine pours a medium ruby in the glass with a spicy, earthy nose. Packed with dark fruit flavor, blackberry, plum, black cherry and some anise towards the finish; finishes pretty nice.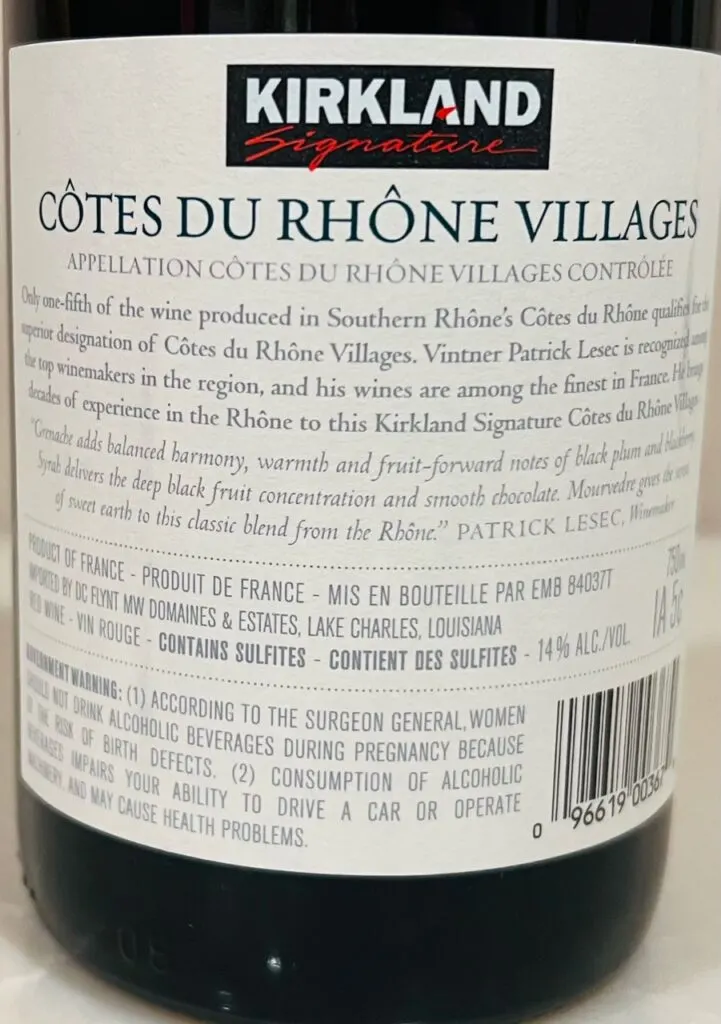 Good bang for the buck this year. We are really happy to see this one start to lean back this direction. We will definitely be picking up a fair quantity on our next visit to have on hand.
CostcoWineBlog.com Rating: 88 points
Costco item number: 887774
Purchased at Costco in: Atlanta, GA (Kennesaw)
Alc. 14%
And if you haven't already, be sure to check out our book Decoding French Wine, with tons of info about Cotes du Rhone wines along with all the other regions and varietals in French wine. It's only $6.99 (paperback) and free on Kindle Unlimited. Super easy to read. Cheers.