Well, I finally found it. I heard from readers all over the country that the new 2019 Kirkland Cotes du Rhone Villages was out there, but it didn't show up in Atlanta area stores until recently.
My first question for readers who found it: did the price stay the same at $6.99? The answer thankfully was yes. Next, is it as good as year's past, and most readers thought so. Myself agreed.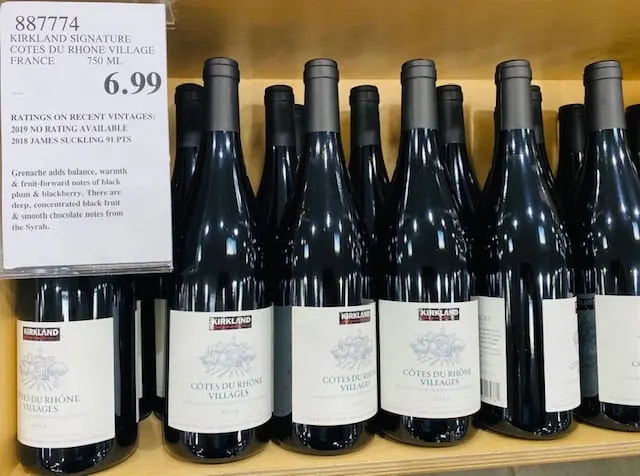 This puts the bottle at a price point that is flat out ridiculous for a wine from this region, and once I cracked it open, I was again impressed at the quality that they packed into a wine priced this low.
Granted this year, the wine tasted really young. Each vintage is generally young upon arrival, but this one tasted like it more than others. It wouldn't be a bad idea to buy a case (price would only be $84) and sit on it for a year. If you can…that is.
If not, you'll do just fine drinking it now too as I imagine most people will. This bottle is a classic Rhone GSM blend (Grenache, Syrah and Mourvedre) once again produced by famed Rhone winemaker Patrick Lesec.
Our ratings on this bottle have been steadily climbing but that might level off this year:
2015 87 points
2016 87 points
2017 88 points
2018 89 points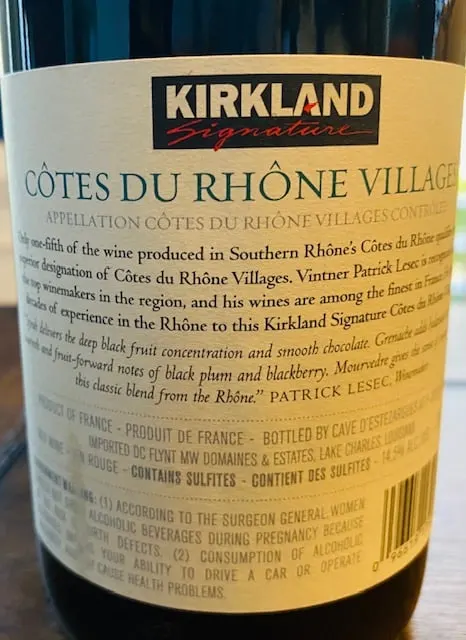 In the glass the wine pours a medium ruby, with dried dark fruit and a little jam on the nose; it is medium plus in body and in the mouth has a nice combo of red and dark fruit. The wine is young and juicy, acidic with a good dose of pepper and spice into the finish.
This is a very nice Cotes du Rhone Villages this year at what remains an unbeatable price, and just flat out a reason alone to have a Costco membership.
Taste one and see what you think. If you like the young and juicy fruit forwardness, this will be on point. If it's a little much, a year or two might really help this one settle down.
CostcoWineBlog.com Rating: 89 points
Costco item number: 887774
Purchased at Costco in: Atlanta, GA (Kennesaw)
Alc. 14.5% (up .5% from prior vintage)