This popular Kirkland bottle usually hits stores around this time of the year. It was a little late last year arriving in March, at least around the Atlanta area.
The price actually went down with this latest vintage, just a few cents, but glad to see it not going the other way.
Finding Premier Cru Chablis like this under $20 is pretty rare, but that's what they're able to do year in and year out with this Kirkland offering.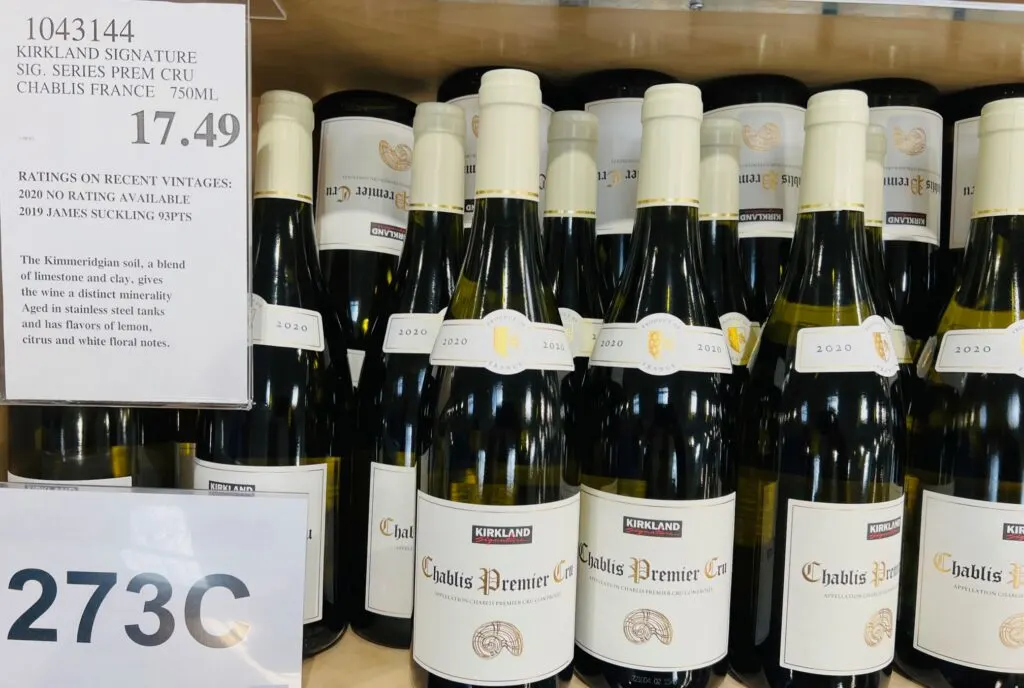 We've reviewed four of the past vintages:
2014 vintage: 87 points
2016 vintage: 88 points
2018 vintage: 89 points
2019 vintage: 90 points
Still no word on what happened with the 2016 or 2017 vintages, if we missed them or they weren't produced, but that's a ways behind us now. Our scores have steadily been creeping up, and this bottle remains a reader favorite from all the notes we receive about it.
Getting into the new 2020 vintage, we're finding a lot to like, similar to the 2019. The wine is a medium gold in color; minerally on the nose with citrus fruit; in the mouth, green apple, lemon flavor with good acidity and a solid finish. Perhaps a touch more mineral this time compared to past vintages.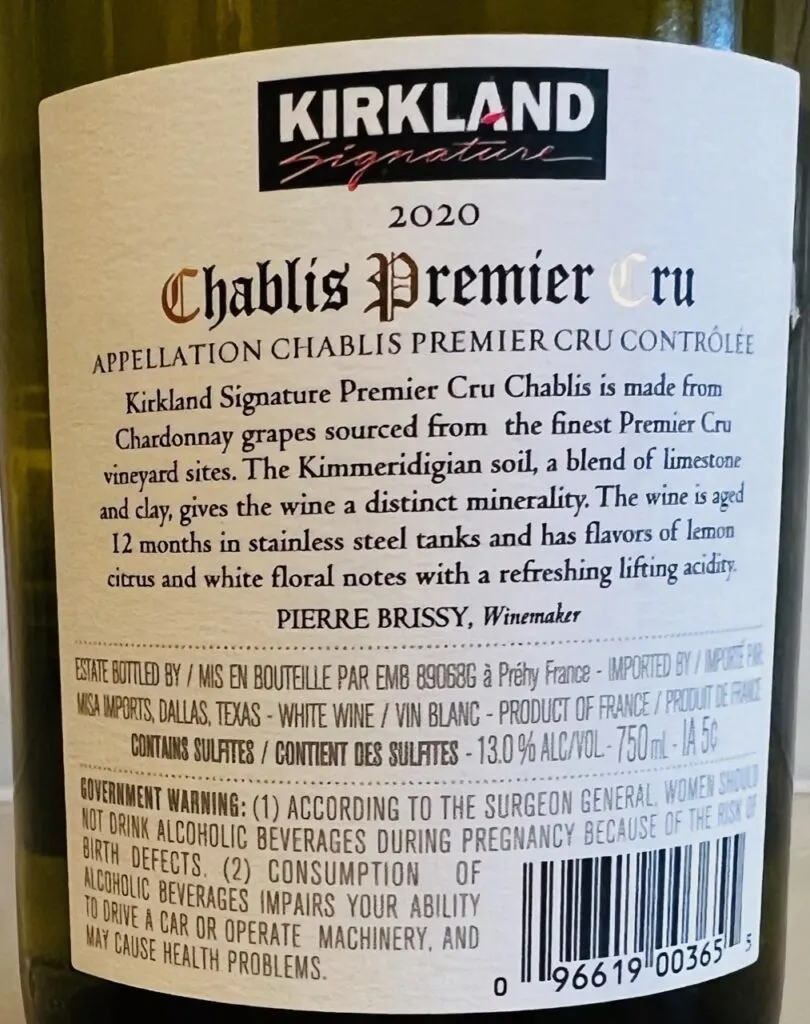 It's unoaked Chardonnay, so it's pure and clean throughout which we love. Once again, a fantastic buy, and a bottle to stock up on if you have a chance. These move fast, and it wouldn't be a bad idea to have a few on hand, now or for the warmer months to come.
CostcoWineBlog.com Rating: 90 Points (a Costco Wine Top Pick)
Costco item number: 1043144
Purchased at Costco in: Atlanta, GA (Kennesaw)
Alc. 13.5%