In all the years of running this site, this might be the Costco bottle we've wanted to find the most. We love the Costco hunt, but when we first heard from readers this new Kirkland wine was out there, we were hitting our Costco stores left and right trying to find it.
Finally, we found it at the Cumberland location in Atlanta. We've heard that Alpharetta and Cumming might have it too for you ATL locals.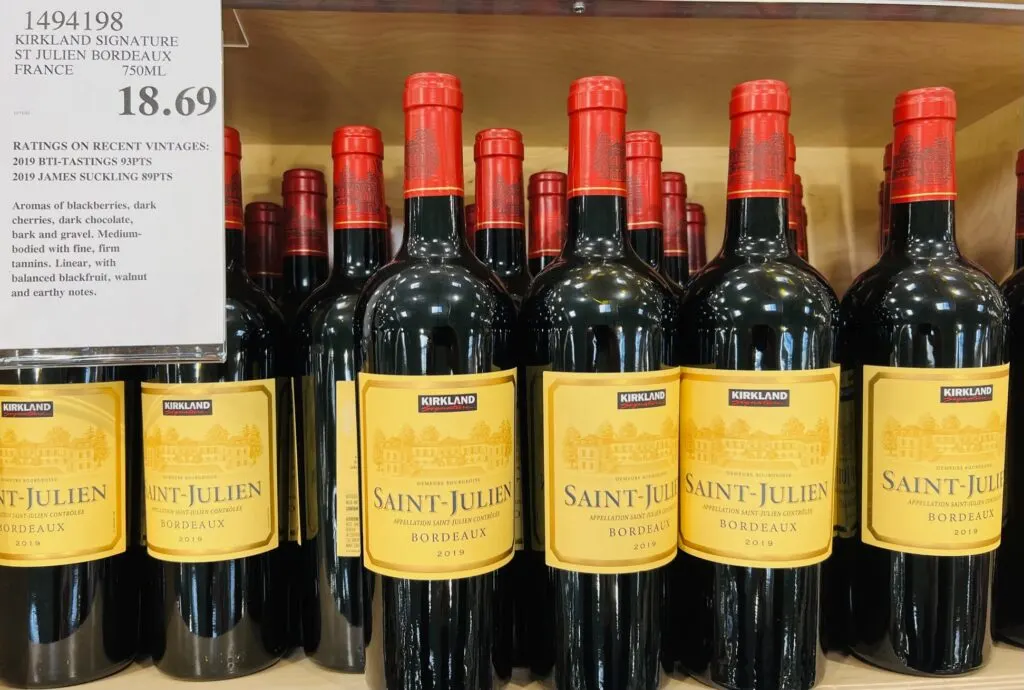 Long time readers will know that Bordeaux, in particular the left bank, and in particular Saint-Julien is one of our favorite wine regions. We had the privilege to visit a few years ago, and that just sealed the deal for us. So we couldn't wait to taste this wine.
Of course, we had to do some sleuthing to figure a few things out, especially because this is the inaugural vintage.
In trying to learn more about exactly where these grapes came from, you'll see on the back label (below) it lists Maison Ginestet, which we looked up and learned they are a wine merchant in Bordeaux. Don't know much about them, but looks like a fancy place.
We pulled the cork wondering if it would reveal any more clues as they sometimes do, but it simply read "mis en bouteille dans nos chais" meaning the wine was "bottled in their cellars." This tells us the grapes were likely bought on the open market and then bottled in a different place than it was grown.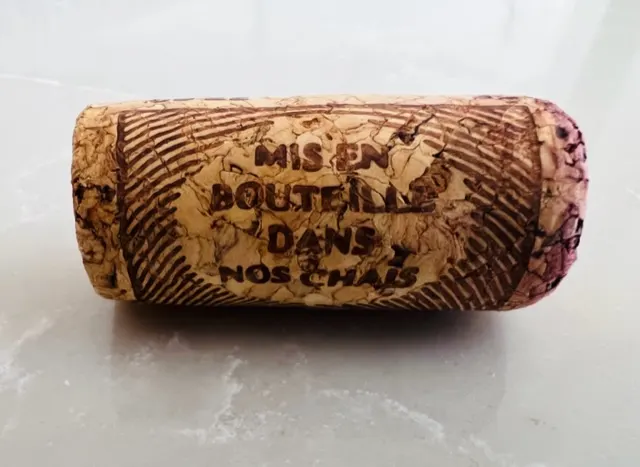 So net-net, not a whole lot of interesting info, but for us Bordeaux fans it was worth poking around.
Costco's price on this bottle was $18.69, and like we say on many of these Kirkland bottlings from a premier region, you just won't find other bottles from these places, like Saint-Julien, for this cheap. It really is amazing.
One other thing to note is the varietal blend, which is 76% Merlot and 24% Cabernet Sauvignon. Most left bank Bordeaux wines are Cab dominated so this is a little different. But you do see more Merlot lead blends occasionally, often in an estate's second bottle as is the case with Chateau Palmer, a personal favorite.
We actually found their "second" wine, Alter Ego, at Costco and it was heavier Merlot than Cabernet.
Ok, enough with the preamble, let's get into the wine, which we thought was very nice.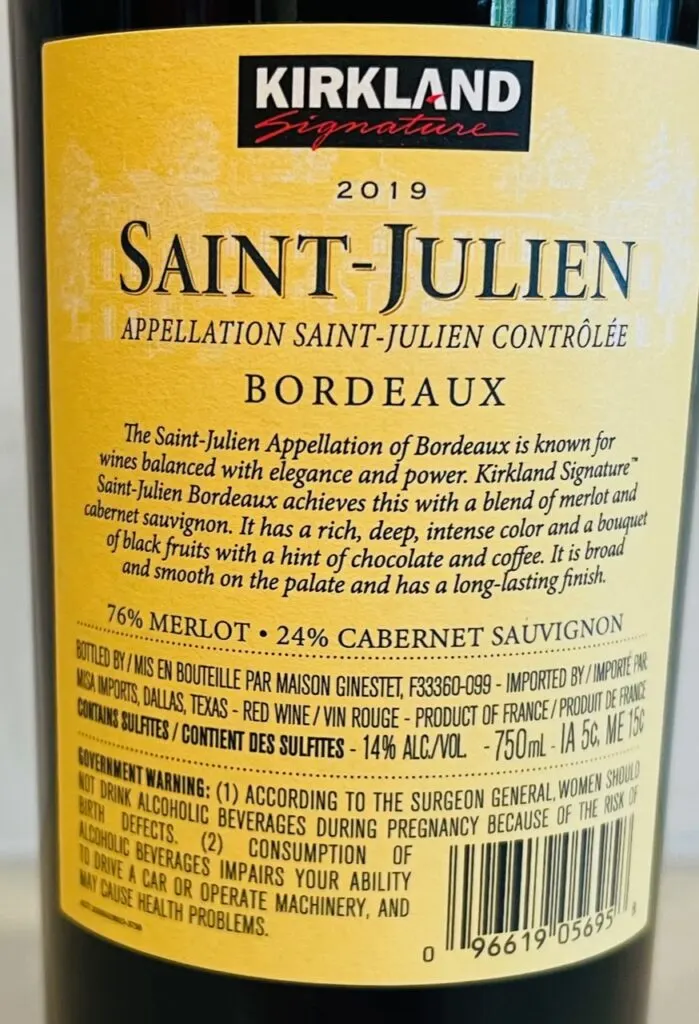 The wine pours a medium to dark ruby in the glass with signature Bordeaux aromas of earthy dark fruit; it is medium plus in body with good acidity, tight tannins that will soften over time; nice black cherry, plum, dark fruit profile, with some mineral notes, a little chocolate into the dry finish.
This is a very nice Bordeaux at an extremely compelling price. We're glad we bought three, and plan to drop one in the cellar for a few years for fun.
This might be the most exciting new addition to the Kirkland line of wines since the Barolo or Gigondas. There used to be a Kirkland Pauillac Bordeaux that was amazing, but that one unfortunately disappeared about ten years ago. Here's a welcome replacement.
CostcoWineBlog.com Rating: 91 points (a Costco Wine Top Pick)
Costco item number: 1494198
Purchased at Costco in: Atlanta, GA (Cumberland)
Alc. 14%