Kirkland's Bordeaux Superieur is always an interesting bottle. Some people love it, some don't, and our opinion seems to sway with every vintage.
This new 2019 vintage changes things up a bit. First, the price actually decreased by $1, down to $6.99. It has always been $7.99, so a welcome change there.
The blend changed as well with this new vintage showing up as 60% Cabernet Sauvignon and 40% Merlot. This is a bit more Merlot compared to prior vintages that were 75% Cabernet Sauvignon and 25% Merlot.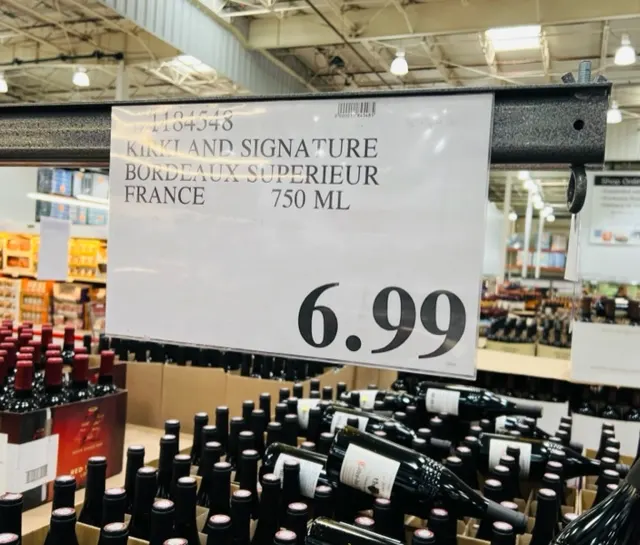 One thing that stayed consistent is the producer, Chateau Petit-Freylon, who is pictured and labeled in the fine print on the front of the label.
Before we get into the wine, let's take a quick look at our historical ratings:
2015: 87 points
2016: 87 points
2018: 85 points
Kind of a bummer we missed the 2017 vintage as I'm curious how that would have shown. The good news is that we felt this new 2019 vintage is the best of the run.
The wine pours a medium to deep ruby in the glass, perhaps a little darker than we noted in the 2018 tasting notes; dark fruit and earth on the nose; medium to medium plus body, acidic and dry on the palate. Bone dry and a little bitter in the finish. Maybe a little tight still but a nice wine, and one that runs alongside our tastes.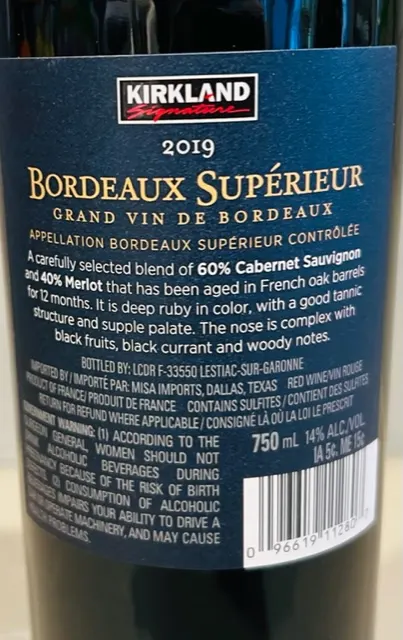 We're going to bump this rating up to 88 points on this vintage. This one might largely come down to personal preference. If this wine sounds up your alley, I'd recommend buying one to try it, and then heading back for more. Just to be sure. But we're fans of this vintage and the price is hard to beat.
CostcoWineBlog.com Rating: 88 Points
Costco Item Number: 1184548
Alcohol: 14%