The Bordeaux Superieur has never been one of our favorite Kirkland bottles. In the past we've found it drinkable and semi-fair for its super low $7.99 price tag, but not really a wine that we would label "enjoyable" or one that we would stock up on.
With the new 2018 vintage, the price stays the same and it is produced by the same winery, Chateau Petit-Freylon, as indicated on the front of the label.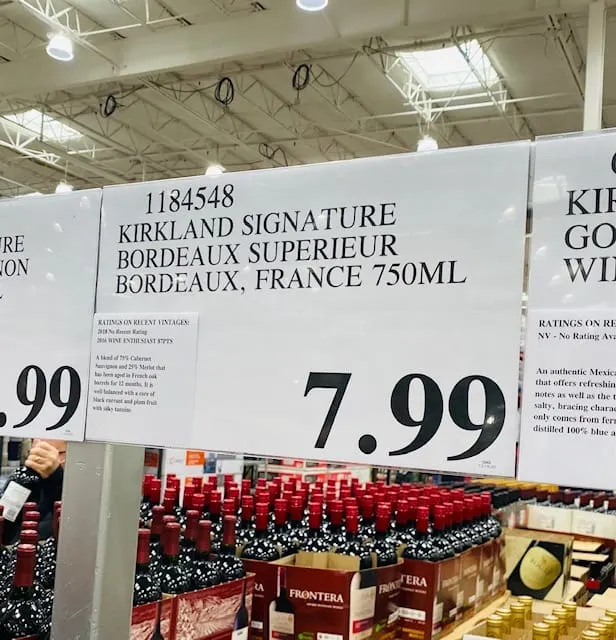 This is a winery that produces other bottles with similar varietal makeups to this one (Cab dominant with smaller parts Merlot), and most of the wines appear to be well received online. So, I wonder if this Kirkland bottle is produced with some of the less desirable crop as the tasting notes on their other wines don't match what I experienced here.
The blend is 75% Cabernet and 25% Merlot, which is the same as it's been in the past. My co-reviewer Erin rated the 2016 and 2015 vintages both a respectable 87 points but noted they were probably not bottles she would buy again.
I'm a little less impressed with this 2018 vintage. It pours a medium ruby in color with wild berry and spice on the nose; cherry and plum flavor with a little anise. It's a good wine up until this point but then really pulls back into the finish which I found to be oaky and metallic without a lot of finesse.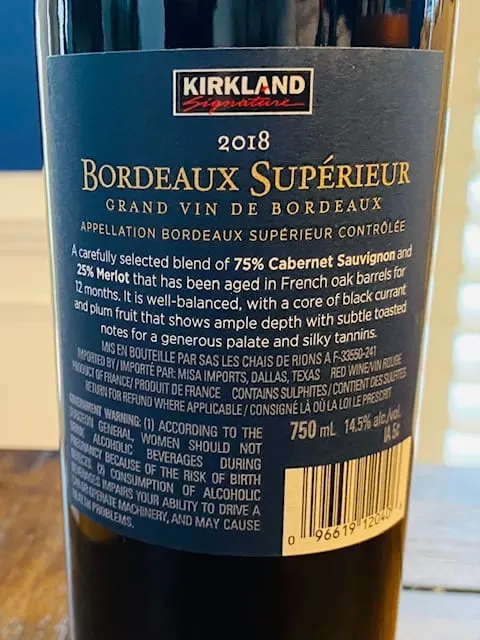 Despite, being big fans of most of the Kirkland wine portfolio, I can't say we'd recommend buying this one. If you are a fan of Bordeaux as I am, maybe a try a bottle to see if it's your thing.
The price is definitely right, but as Erin said in her review of the prior vintage, "you get what you pay for." And I think that about sums it up for me.
CostcoWineBlog.com Rating: 85 Points
Costco Item Number: 1184548
Alcohol: 13.5%