Here's a new arrival that caught our eye. This is an organically grown (and single vineyard I believe) Cabernet Sauvignon from the Valencia region on Spain's east coast.
It's an area that doesn't get quite as much attention as some of Spain's other famed wine regions, but it produces several white and red grape varietals that seem to be gaining more favor in U.S. wine shops and restaurants.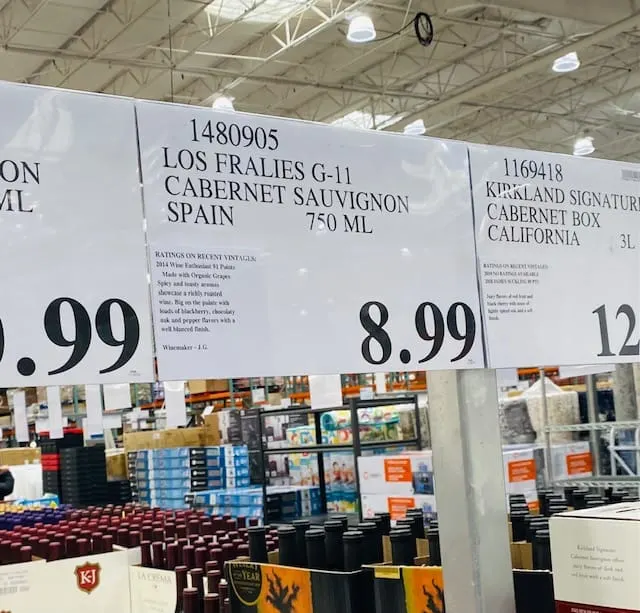 Plus, the price was right at only $9 and the Costco placard shows off the 91 points the wine received from Wine Enthusiast. Later, while double checking the Wine Enthusiast rating, I noticed they listed the retail price at $29. Elsewhere online I found it for around $20, so $9 seems more than fair for this bottle.
And once we got into the wine, that thought was confirmed; this is an excellent wine at a very good price. The wine pours a deep ruby in the glass with an earthy nose, medium plus to full in body, a little juicy and candied on the initial pour.
After a little air, the wine evolved into a more restrained and structured wine with cherry, licorice, raspberry flavor and a touch of blueberry and mocha into the finish. The finish was nice and long with lingering oak and spice. Be sure to decant for 30 minutes or so as that's about when the wine really started to show itself.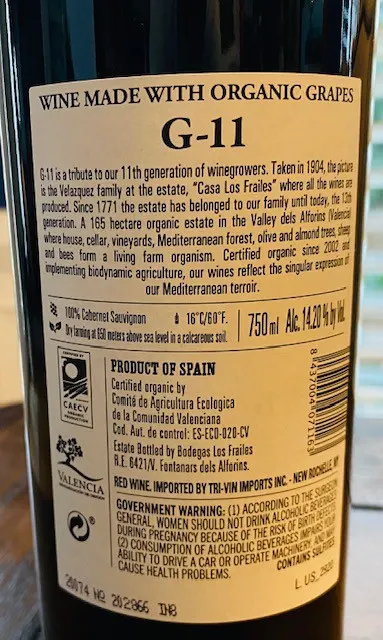 This is a lovely wine that misses the 90 point mark for me by just a hair. At this price, it is a tremendous value for all fans of Cabernet and robust reds. It's a bonus that the vineyard has been certified organic since 2002. Lots to like here, and a great find overall.
CostcoWineBlog.com Rating: 89 points
Costco item number: 1480905
Purchased at Costco in: Atlanta, GA (Kennesaw)
Alc. 14.2%
If you're interested in wines like this from Valencia and elsewhere in Spain, be sure to check out our beginner's guide to Spanish wine, Decoding Spanish Wine.