This was exciting to find on my latest trip to Costco – the debut of the Kirkland Signature K Vine wines.
These wines were first mentioned in an article that appeared in the Costco Connection magazine, featuring a Q and A with winemaker Charles Smith, who is behind these new offerings.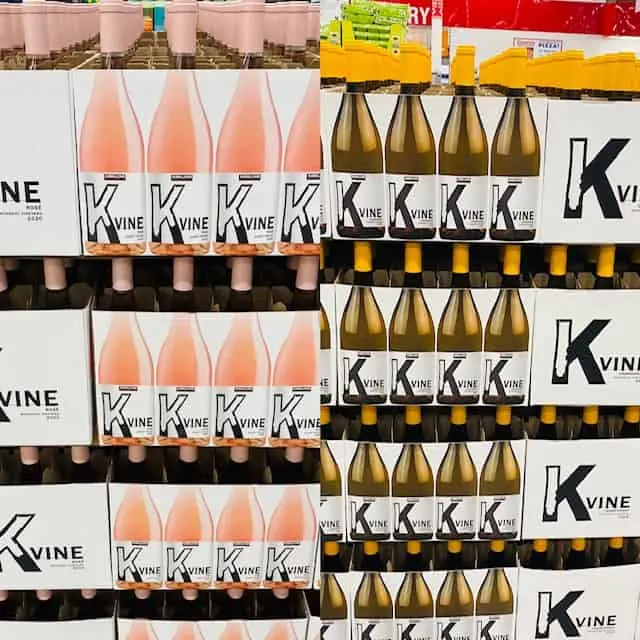 Charles Smith, as many of you may know, was a former rock band manager (Raveonettes) and then turned to winemaking in Washington State. He produced the Wines of Substance CS Cabernet that is widely available at Costco that we loved.
That bottle is stellar for only $13, and was featured on Wine Spectator's Top Wines of the year, likely one of the most affordable bottles to make that list. So we couldn't wait to see what he would bring to these new Kirkland wines.
We also recently wrote a whole post about Washington State wine and why everyone should be drinking them right now. Hands down, the quality to price ratio in WA state wine right now just can't be beat, in our opinion.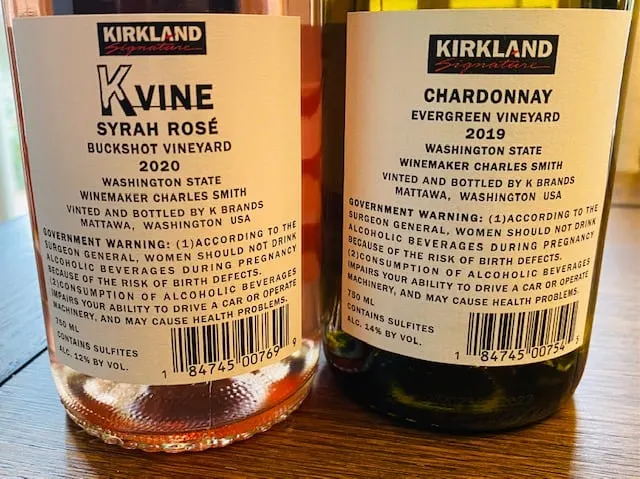 And that brings us to where we are today with our excitement for this new line of wines. The introduction starts with a 2020 single vineyard rosé and a 2019 single vineyard Chardonnay, with plans for a Cabernet to be released in the spring.
Also note that each bottle was a very reasonable $9.99 (rosé and Chardonnay that is, not sure where the Cab will come in). So it makes a nice $20 2 pack, which is what we are going to taste and review today.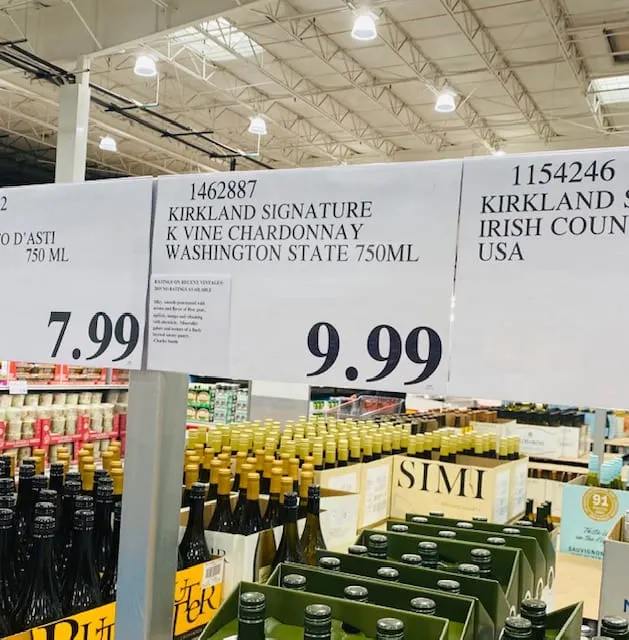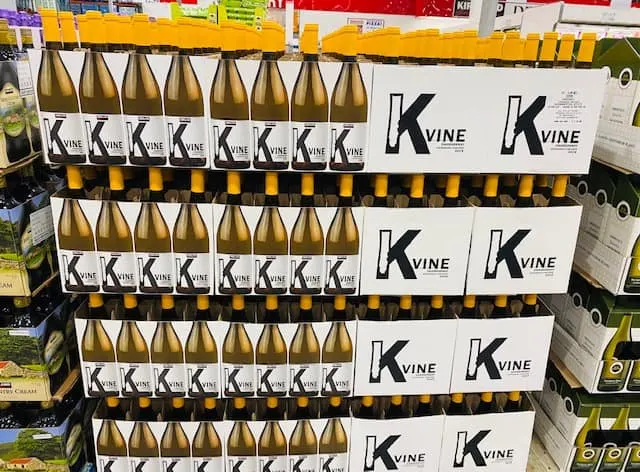 2019 Kirkland Signature K Vine Chardonnay
This wine pours a medium gold in the glass with stone fruit on the nose; it is medium bodied, feels great in the mouth; dry with nice minerality; flavors of apple, pear; slight touch of oak in the finish.
All around a very nice Chardonnay that is well balanced, crisp and interesting.
CostcoWineBlog.com Rating: 88 points
Costco item number: 1462887
Alc. 14%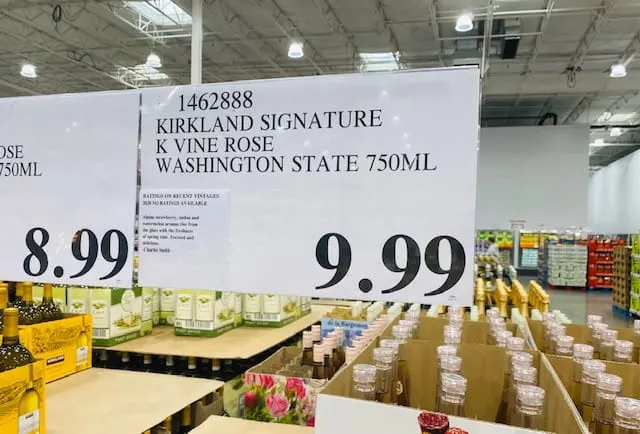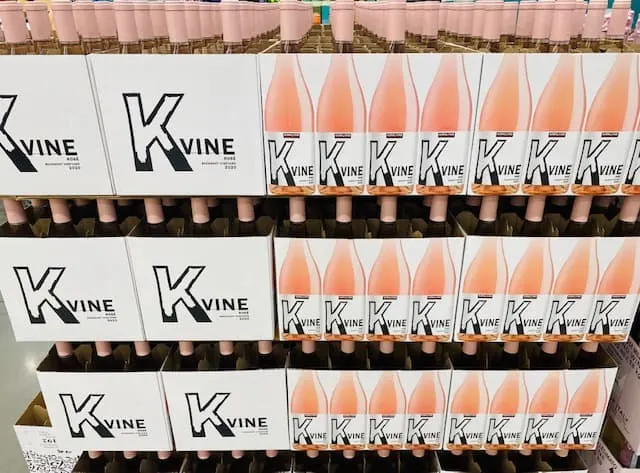 2020 Kirkland Signature K Vine Rosé
This wine pours a deep salmon in the glass; creamy strawberry on the nose with more strawberry, and almost watermelon flavors; really juicy, loaded with red fruit flavor that is more pronounced than a lot of other rosé. Made with Syrah.
We really enjoyed this one too, solid all around; just screaming for a super hot day that I think we're all looking forward to at this point. I plan to buy a few more of these to hold for the summer months, although rosé drinks pretty good year round.
CostcoWineBlog.com Rating: 89 points
Costco item number: 1462888
Alc. 12%
In conclusion, we really enjoyed both bottles, with a slight preference for the rosé. I'm curious what other readers think as the Chardonnay is a little more straightforward and what you would expect. The rosé however carries a nice little unrestrained red fruit power punch that I really liked. Let us know in the comments below.
And we'll be tasting and reporting back on that K Vine Cabernet the minute we see it this spring.