I know there are a lot of you Chateauneuf fans out there who are like me and are waiting for the next vintage (2019) of the Kirkland Chateauneuf to arrive in stores. I'm projecting that we will see it in the May-June timeframe, if past history is any indication.
That bottle is always interesting in that the super reasonable $20 price tag ($21 last year) provides access to this famed area of Rhone for less than almost anywhere else.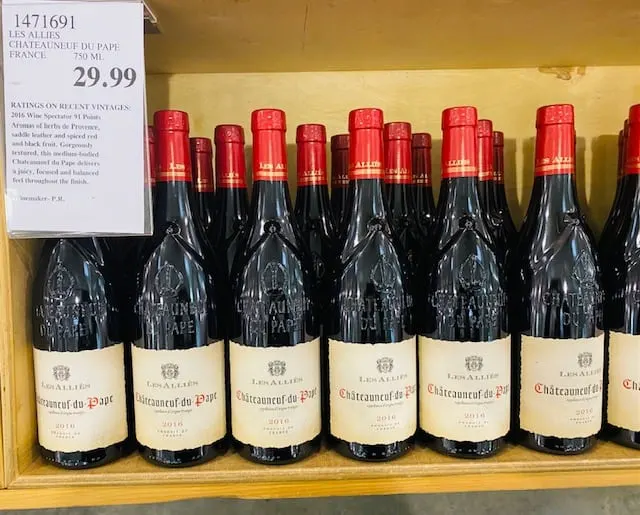 So while we're waiting for that one, I thought it be fun to taste test this $30 Chateaneuf that I'd never had before. $30 for a Chateauneuf is still a good deal if the wine inside is tasty. I noticed the 91 points on the Costco placard from Wine Spectator and was curious how it would hold up.
This wine is 65% Grenache, 20% Mourvèdre and 15% Syrah from what I could gather online. I found a retail price of $45 but then the more I clicked around the better it got online, with some stores selling it for as low as $28, which surprised me.
The wine pours kind of a deep garnet, and it looks older in the glass with a little rust color starting to develop around the edges. 2016 was an excellent vintage so I was anxious to see how it was drinking right now. Signature Chateaneuf-du-Pape on the nose; earthy, herbal, wild berry.
In the mouth flavors of plum, pomegranate, black licorice and black cherry; it's acidic and dry in the finish which sticks around forever. This is a very nice wine at a pretty attractive price. I get skeptical when bottles from premier regions are priced too low, but this one came through. This recent Costco Barolo did too.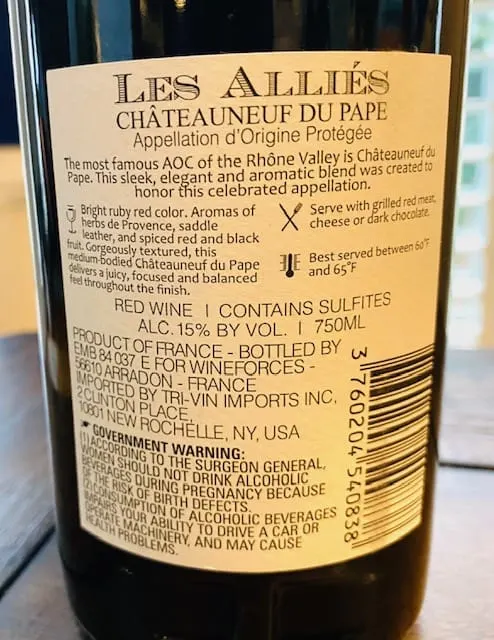 There's lots to like here for Rhone fans, and this wine is drinking really nice right now. You of course can lay these bottles down for a while too if you prefer. It's likely to develop even more in the next 5-7 years. We'll be putting this one for sure on our Top Picks list.
CostcoWineBlog.com Rating: 91 points (a Costco Wine Blog Top Pick)
Costco item number: 1471691
Purchased at Costco in: Atlanta, GA (Perimeter)
Alc. 15%