Here's a fun bottle I was excited to see hit Costco shelves. Lucien Albrecht produces excellent wine and we really enjoyed the standard Cremant d'Alsace Brut that we tasted a couple years ago.
Now we have the Brut Rosé at Costco with a special price of $16.99. The standard Brut, when it was around, was $20 at Costco, and this Brut Rosé is also $20 most places, so we're getting a pretty good buy.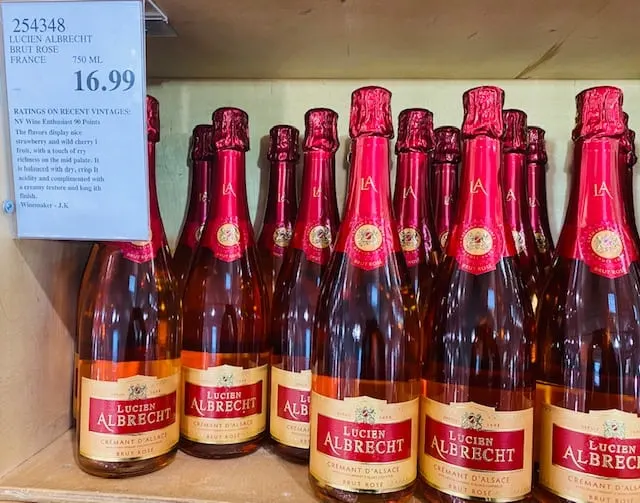 Bubbly fans should definitely take note of this wine and pretty much any other French sparkling wine that says Cremant de…(somewhere) on it. That somewhere could be Alsace, Bourgogne, Limoux, or Loire to name a few top regions.
The simple fact is (and we dig into this in our book about French wine) is that great bubbly wine is produced all over France, not just in Champagne. I like Champagne as much as anyone but it is expensive.
Cremants are sometimes referred to as "Champagne on a beer budget," which I'm sure the French would hate to hear me say, but when you want a good bubbly for $12-$20 instead of $50+, this is where you should turn.
This wine is made from 100% Pinot Noir and pours a light pink salmon color; really nice, delicate and bright mouthfeel with gentle effervescence; mostly strawberry flavor with a little whipped cream.
This one goes down fast; it just keeps drawing you back after every drink. Really enjoyable right now in the dead of winter, and I can only imagine how good this would be on a hot day at the pool or beach.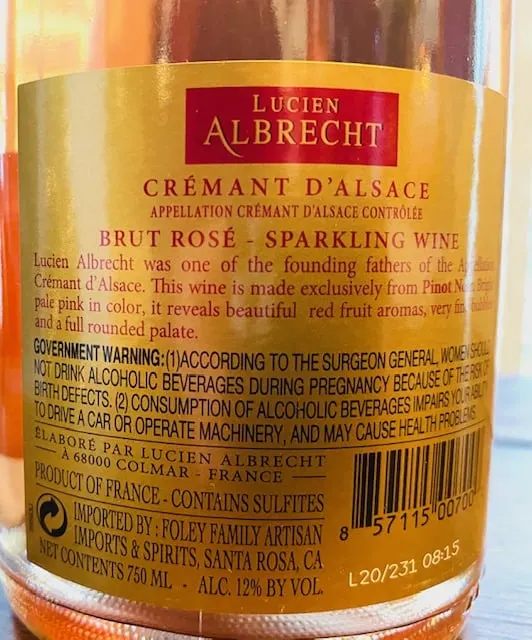 I'm going to give it a solid 89 just like we did with the standard Brut. And a big thumbs up for bubbly fans. If you're drinking Prosecco or Cava, try spending just a few dollars more and explore some of these other French bubblies that really seem to overdeliver for the price.
CostcoWineBlog.com Rating: 89 points
Costco item number: 254348
Purchased at Costco in: Atlanta, GA (Perimeter)
Alc. 12%