One of our wine goals for 2023 is to further explore the wines of Burgundy, both red and white. So when we see a new bottle at the Costco stores near us, we're going to buy it and review. Feel free to take this journey alongside us.
This base level Bourgogne from a big name producer, Louis Jadot, seemed like a perfect place to start. We have previously reviewed their Macon-Villages Chardonnay, Pouilly-Fuisse, and Chablis, all of which we found at Costco in the $15-$25 range, and thoroughly enjoyed.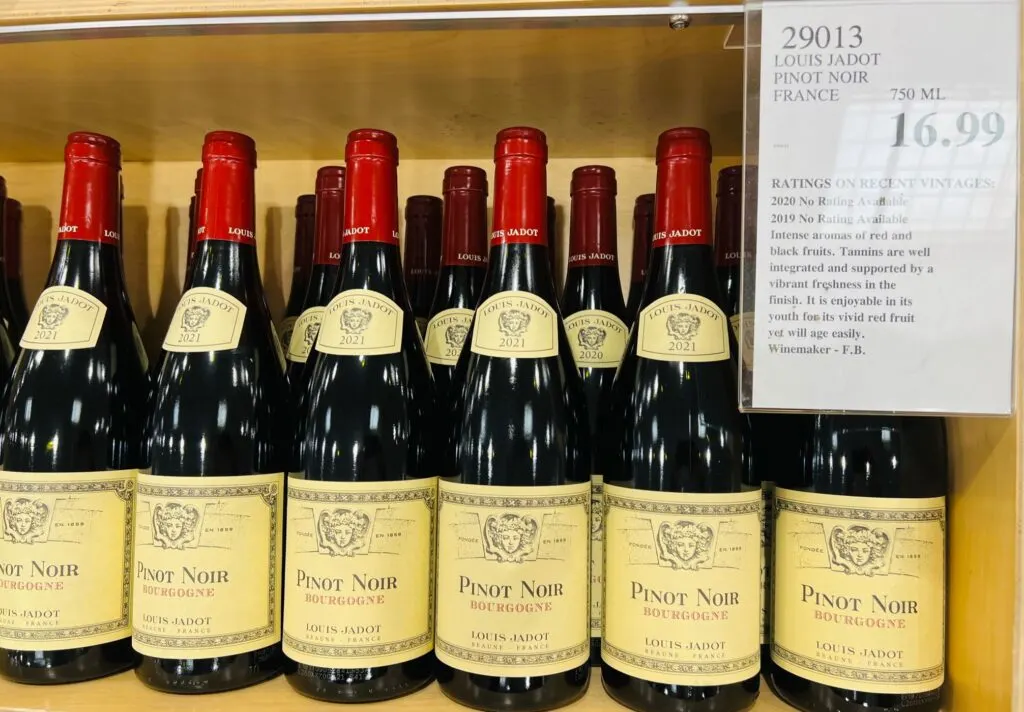 Costco's price of $16.99 is just average and about what you will find this bottle selling for at other outlets, including Total Wine.
Give the wine a good decant to bring it to life, but once you do, there's a lot to like in this rather young and inexpensive (as far as Burgundy goes) bottle.
In the glass the wine is a pale ruby with subtle red fruit and herbs on the nose; it is medium in body; flavors of cherry and raspberry; good acidity and a nice finish. This is a very good showing for a base level Burgundy.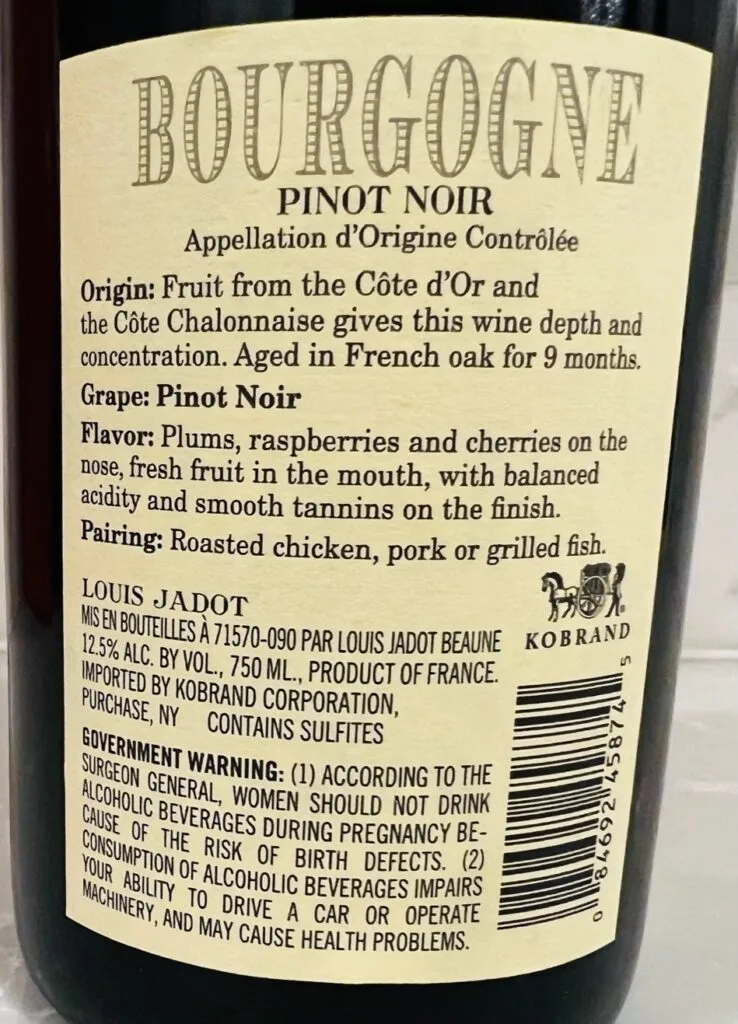 Not really a bottle that will knock anyone's socks off, or impress the wine snob, but for the money this is a very drinkable, rather elegant choice.
CostcoWineBlog.com Rating: 88 points
Costco item number: 29013
Purchased at Costco in: Atlanta, GA (Cumberland)
Alc. 12.5%