I always love finding Chablis at Costco, and the Louis Jadot is one of those bottles that seems to appear frequently, but this is the first time I picked one up and tasted it. And I'm glad I did. This is a solid wine for $19.99, which is a nice discount from its $25 retail price elsewhere.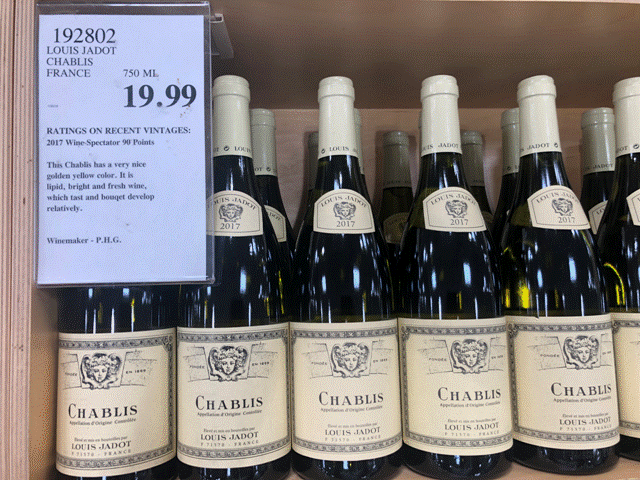 The wine also pulled down some good ratings including a 91 from Suckling and 90 points from Wine Spectator. I'm going to fall right in line with them too. The reason I love Chablis so much is that it's clean and pure expression of Chardonnay, and the style really lets the fruit come through; this bottle is a perfect example.
Golden yellow on the pour with scents of peach and pear on the nose; in the mouth, flavors of lemon, peach and apricot with nice acidity; fantastic dry finish with lingering minerality; there's no crazy butter or oak on the finish. This is clean and well executed all around.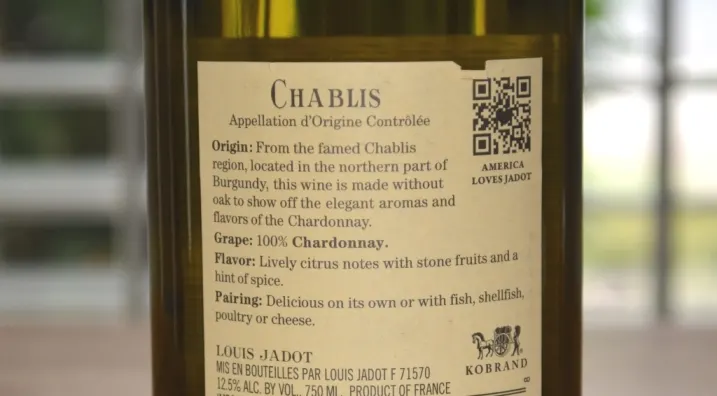 This wine can pair with almost anything you want to throw at it, but seafood, salads and cheese would all be ideal. We thoroughly enjoyed this wine and plan to keep a few bottles in the rotation this summer; a great buy for $20 at Costco, and a wine that we will definitely add to our Top Picks list.
CostcoWineBlog.com Rating: 90 points (a CostcoWineBlog Top Pick)
Costco item number: 192802
Purchased at Costco in: Atlanta, GA
Alc. 12.5%