I love it when we get a nice string of wines that all hit our Top Picks list. It doesn't happen that often since we really try to reserve this list for the best Costco wines we find, and rate 90+ points. But when it does, it makes this job a lot more fun.
We could all use some good juice right now so I hope you are able to find some of these wines at your local warehouse. Get ready to pull this one out an enjoy on a nice day.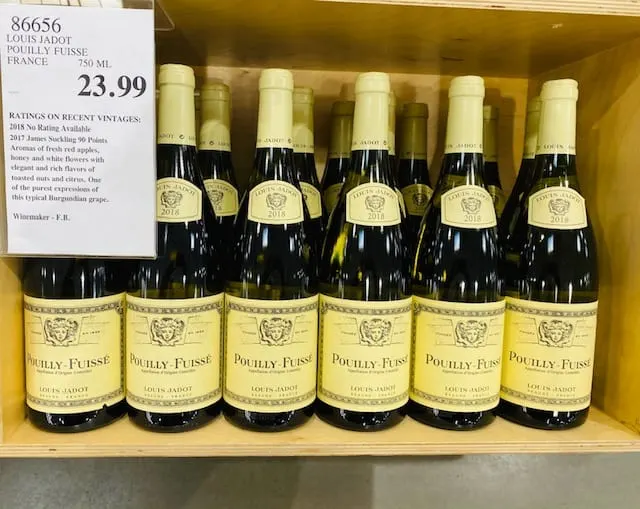 Louis Jadot is a big producer of French wine across a few different appellations in Burgundy. Just last year, we reviewed their excellent Chablis that appeared at Costco for $20 and was rated 90+ points by most of the critics. We went 90 points too.
The price at Costco for their Pouilly-Fuisse was $23.99, which is pretty good. Retail appears to be $28, and the wine is online for $24-$26.
The wines of Pouilly-Fuisse, located in the Maconnais in the Southern part of Burgundy, are stylistically different than Chablis, although both of these wines are excellent buys, and both are expressions of Chardonnay.
Chablis is known for its clean, stainless steel finished wines, whereas Pouilly-Fuisse is more rich, full bodied and toasty with mild oak influence. For $24, this Louis Jadot Pouilly-Fuisse tasted like a much more expensive White Burgundy. Let's get into it.
In the glass, the wine pours a medium gold color; stone fruit and mild oak on nose; medium plus in body; baked apple, butterscotch, lemon, and pineapple flavors; mild oak into a very lasting finish.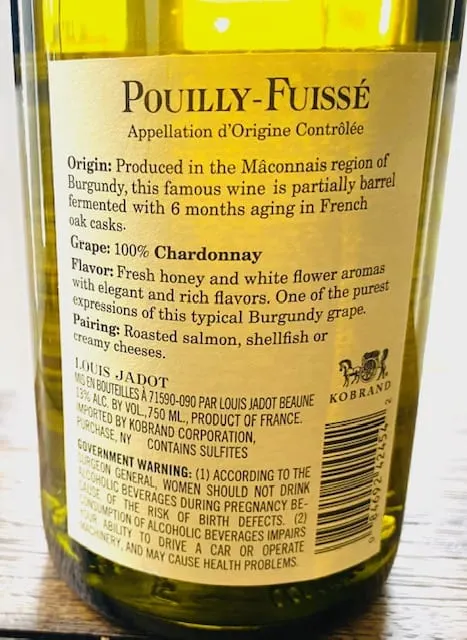 This is an excellent value and a classy Burgundian wine at this price. This bottle is probably one of the best ways to enter and experience wines from this complicated region without breaking the bank too much. Most comparable Burgundian wines cost 2-3X as much and don't always delivery the goods like this wine does.
CostcoWineBlog.com Rating: 90 points (a Costco Wine Blog Top Pick)
Costco item number: 86656
Purchased at Costco in: Atlanta, GA (Kennesaw)
Alc. 13%
Quick side note: Pouilly-Fuisse shouldn't be confused with Pouilly-Fume. These are two completely different wines. Pouilly-Fuisse is Chardonnay from the Maconnais region of Burgundy. Pouilly-Fume is Sauvignon Blanc from France's Loire Valley. Both great wines, but very different.
I'm working on updating my French wine book that covers all this, and more. It's going to be a major update and hopefully delivers big time value to everyone. Costco wine readers will of course get it for next to nothing.