We love finding new wines at Costco, especially varietals like this that we don't see all the time. Wine being a lifelong journey of discovery, it's important to try new things, be adventurous, and be open to new styles and grapes.
Primitivo is actually from the same grape variety as Zinfandel (which originates from Croatia). But the Italian style beers little resemblance to the big fruity Zins you often find in California.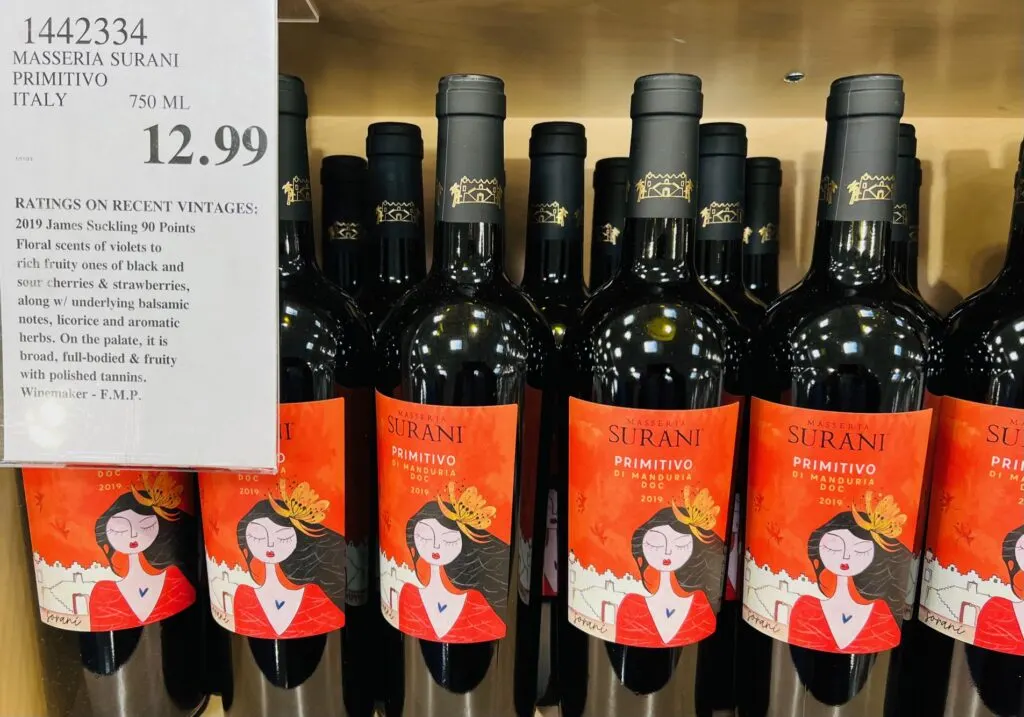 This bottle comes from Puglia in the southeast part of Italy and is a new project from Tommasi, an Italian wine giant of Amarone fame. Together with a nice, low $12.99 price tag, this bottle has the makings to be an exciting new Costco wine find.
In the glass the wine pours a light ruby and comes in medium bodied with some good fruit; cranberry leads the flavor profile with some spicy cherry; good acidity, spicy and herbs throughout with a lasting finish, this is definitely a different style Italian red.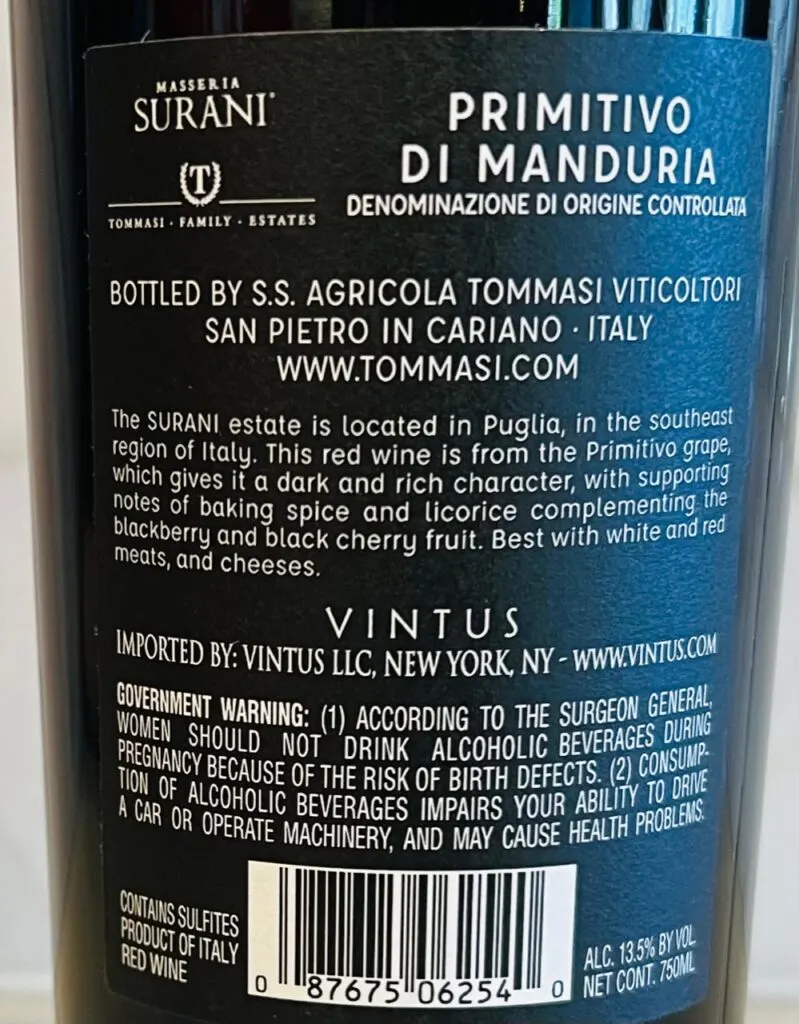 This is a good mid week bottle for the dinner table, or pizza wine. A nice choice when you want to mix it up, and Puglia is a definitely a region to continue to explore.
CostcoWineBlog.com Rating: 87 points
Costco item number: 1442334
Purchased at Costco in: Atlanta, GA (Cumberland)
Alc. 13.5%
But wait: we have much more on Puglia and other top Italian wine regions in our book, Decoding Italian Wine). Only $9.99 for paperback or $6.99 for Kindle.