It was about two years ago when we tasted through quite a few wines from Willamette Valley Vineyards, including this rosé in the 2018 vintage. We also did a blind tasting of three of their Pinot Noirs which was a lot of fun.
While we've enjoyed the wines from Willamette Valley Vineyards, the people behind them are great too. On Earth Day this year I received an email noting some of their sustainability practices at the vineyard. There's a super informative page on their website that dives into them if you have a minute; it's pretty interesting.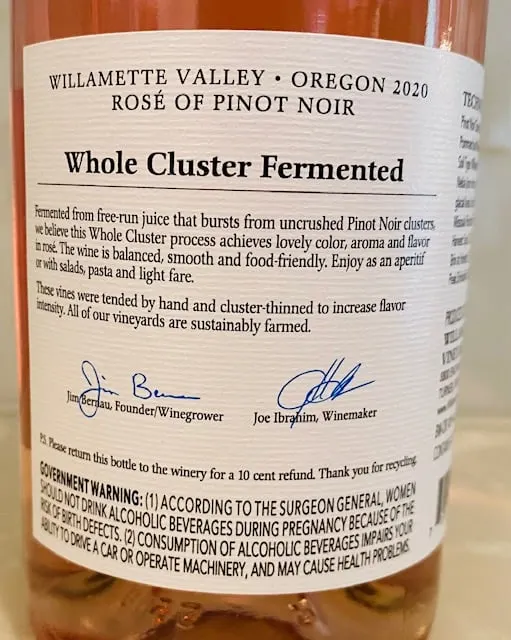 Let's get into this 2020 rosé, starting with the varietal, in this case Whole Cluster Pinot Noir, which I love as the base for rosé.
The wine pours a medium pink in the glass with fresh red berry fruit on the nose; in the mouth are strawberry and raspberry flavors; it's light and delicate, crisp acidity with a finish that really digs in and holds.
It's just a perfect summer sipper. Costco's price is right too at $14.99, below the retail that seems to be around $20 or so. You also see a lot of 90 point scores for this bottle from the critics.
We went 89 points on the '18 vintage, and will keep it the same on this new one. This is really delicious juice, just in time for the warmer months. Might want to stock up.
CostcoWineBlog.com Rating: 89 points
Costco item number(s): 995810, 922951
Alc. 13.5%
This wine was received as a sample for the purpose of writing this review. All reviews are written at the discretion of the individual reviewer. Opinions of the reviewer do not necessarily reflect those of CostcoWineBlog.com as a whole, and reviewers are not paid for their reviews by wineries or their affiliated distributors. We at CostcoWineBlog.com believe that wine preferences and opinions are often subjective and highly individualistic. Our scores are based on our individual perception of a wine and how well it reflects the area in which the grapes are grown, the expression of the grapes, and also the quality of the finished product. We remind readers that we are 100% independent of Costco Wholesale Corporation, and are simply of a group of Costco wine fans looking to try new wines and share our favorites with this community.