Finding this wine is a surprise on a number of fronts, but let's start with the new label. What do you think?
I kind of like it; definitely fresher and more exciting than the standard Kirkland wine labels. There's no back label on this new design, just a small block of text on the side of the main label which is shown in the second picture below.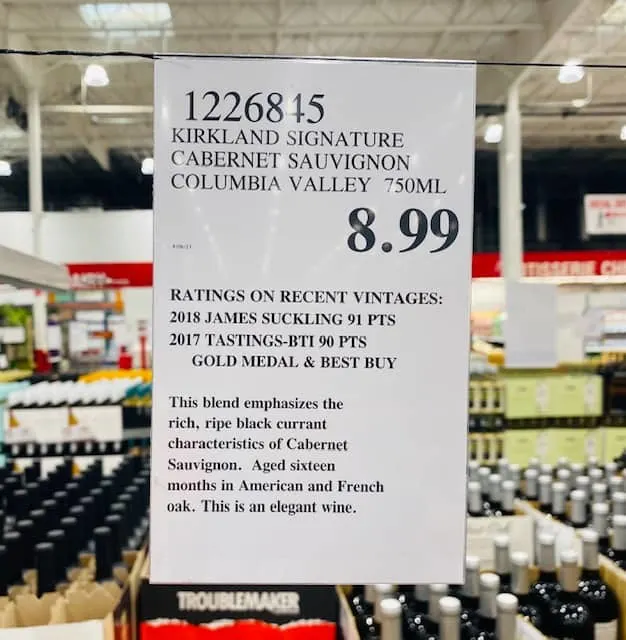 The other reason this bottle is a surprise is that we just tasted and reviewed the 2018 vintage of this wine. I knew we had done it recently, but when I looked it up, I realized it was only in December of last year; so only a handful of months ago.
But we're always happy to see this one arrive in stores. The price stayed the same at $8.99, and we've given the past two vintages both 88 points. For the money, this has historically been a great buy, especially if you enjoy Washington State reds, as we very much do.
In the glass the wine pours a deep ruby with juicy dark fruit on the nose; in the mouth is blueberry, blackberry, black currant, mocha and some baking spice; it's a pleasant wine all around with a clean finish.
The wine is very youthful, perhaps tasting that way as a result of us having it eight months earlier than usual. But we still very much enjoyed it, and it's hard to believe it's being offered at this price.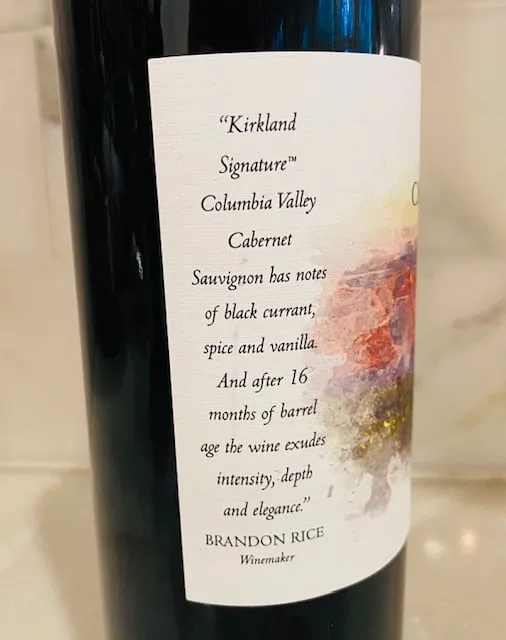 We're going to go 88 points on this vintage as well, making that three consecutive 88 point ratings for this bottle that remains one of the better value buys in the Kirkland wine portfolio.
CostcoWineBlog.com Rating: 88 Points
Costco Item Number: 1226845
Purchased at Costco in: Atlanta, GA (Kennesaw)
Alcohol: 14.5%