It was a nice surprise to run into this Kirkland wine a little earlier than normal. Last year we didn't see until October.
Good news right off the bat is that the price actually went down $1 to $13.99. That's a good move in our opinion, as this has historically been a good, not great, part of the Kirkland wine portfolio. So a little price reduction might attract more interest.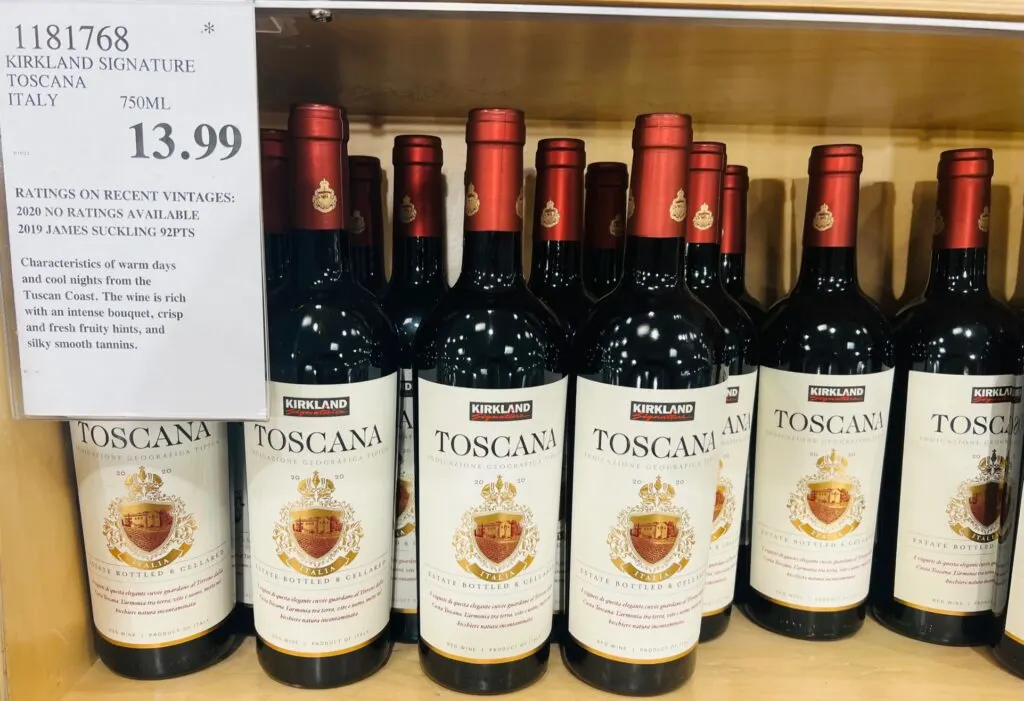 Making a Super Tuscan seems like a no brainer for the Kirkland brand, but we just continue to want more from this wine. Same rock star wine maker as before. Very similar tasting notes for us.
The wine is a medium ruby in glass with earthy, red berry on the nose; it is medium in body; flavors of black cherry, anise, notes of baking spice; it's fleshy, earthy; just ok in the finish that wraps up fast.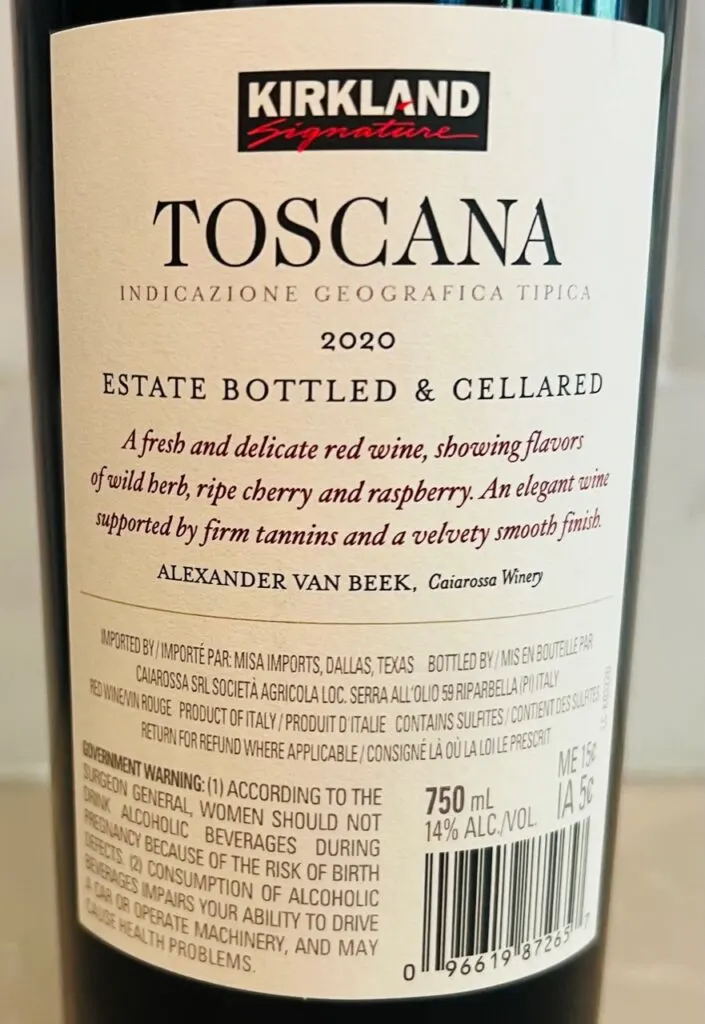 Last vintage we went 87 points, and we're going to bring it down a point from there to 86.
This is a good pizza wine, an every day table wine, but just leaves a bit to desired compared to many others Kirkland wines.
It's been a little while since we reviewed the Villa Antinori Toscana (and we've seen it back in stores), but we'd recommend that bottle as a good alternative choice here.
CostcoWineBlog.com Rating: 86 points
Costco item number: 1181768
Purchased at Costco in: Atlanta, GA (Kennesaw)
Alc. 14%