Look what we found making a surprise appearance back in Costco stores. The last time we saw this bottle was back in 2018 with the 2014 vintage. We thought this might be a one and done Kirkland bottling, but here we are five vintages later and it's back.
The price went up $1 to $14.99. There's no mention of the varietal blend on the label but last time it was 80% Sangiovese with 15% Cabernet Sauvignon and 5% Merlot. We'd assume it's similar with the 2019 vintage.
Our tasting notes are similar to the previous review too, and our conclusion the same: this is a solid mid-week drinker, perfect pizza wine. It's a little light but it's easy going and will satisfy a lot of Super Tuscan fans in the $15 range.
The wine starts with dusty, dried fruit on the nose; light in body with chewy tannins; good amount of flavor and acidity, mostly black cherry, black licorice, pepper notes.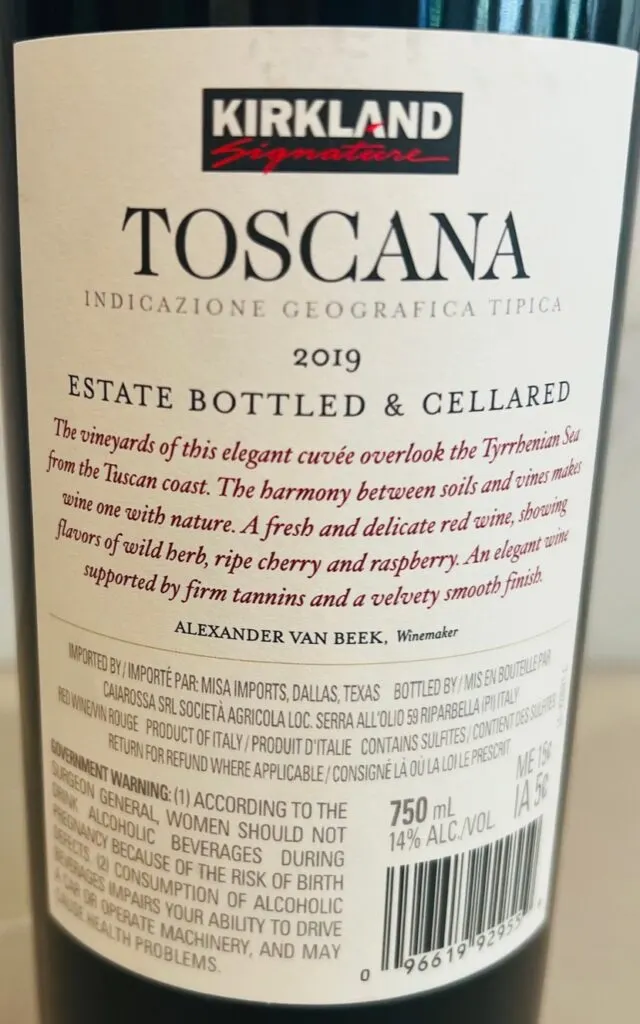 It definitely opened up over time so a decant would be a good idea. The finish is good. Nothing super special here, but again it's a fair buy, perfect pizza wine or table wine. We're going to drop our rating one point to a still very respectable 87.
CostcoWineBlog.com Rating: 87 points
Costco item number: 1181768
Purchased at Costco in: Atlanta, GA (Kennesaw)
Alc. 13.5%