It's been a little while since we've reviewed a New Zealand Sauvignon Blanc from Costco, and this one popped up on our last visit and was a wine that we had always wanted to try.
It's a collaboration between Sarah Jessica Parker and New Zealand winery Invivo. There is also a French Rose as part of the collaboration that we will need to keep an eye out for too.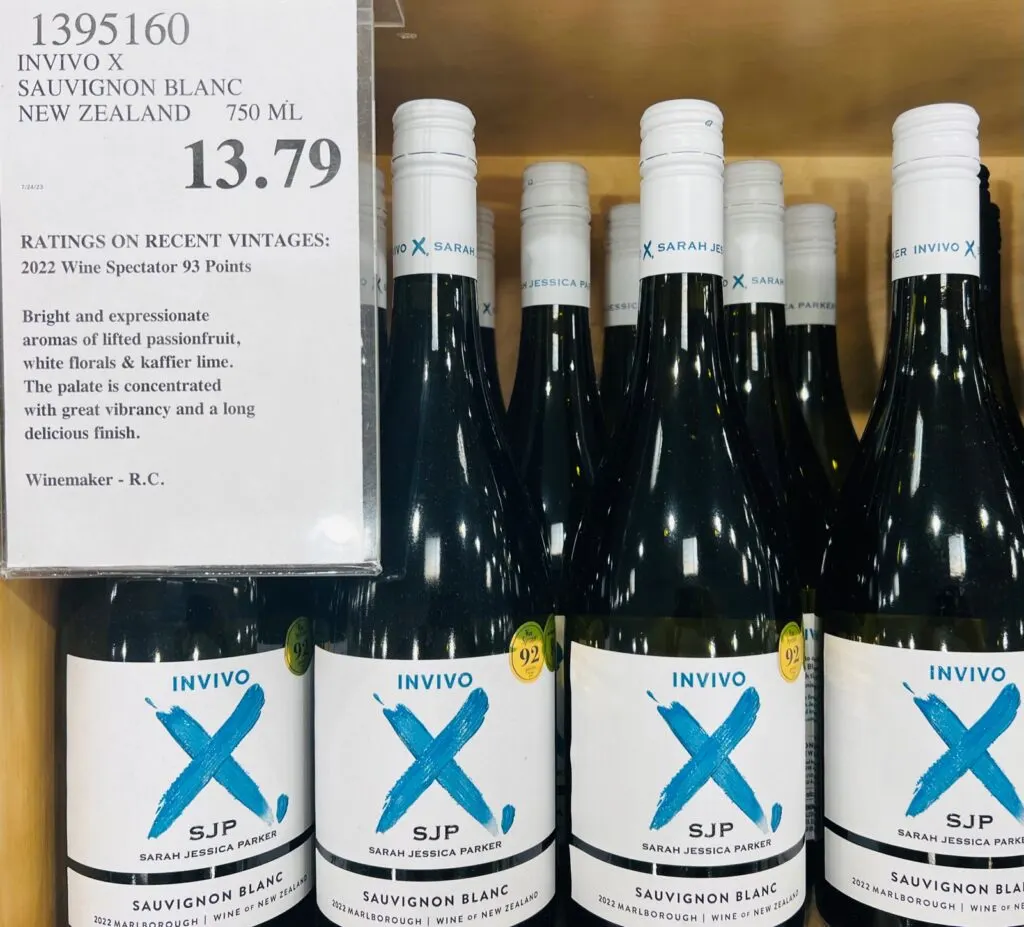 You can see on the Costco placard above that the wine received 93 points from Wine Spectator. Looking at previous vintages of this wine, they too pulled down quite a few 90+ point scores.
Price-wise, this is a bargain at Costco for $13.79. Online it's $22 at Wine.com and we saw it at Total Wine for $20 right after we purchased it.
The wine is a pale yellow in the glass with huge aromas of tropical fruit; really great flavor here, strong and powerful like these wines tend to be but expressed in a really delightful way; super grassy, with pineapple, green apple flavor; vibrant acidity; great finish.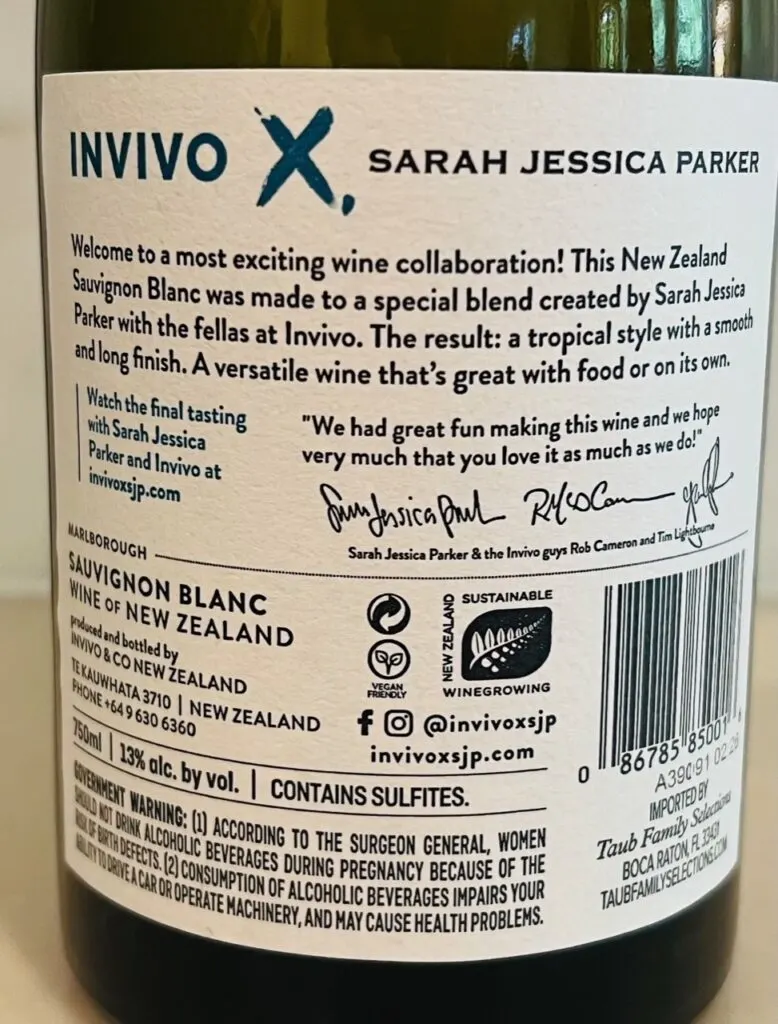 What a fantastic wine, that we liked way more than expected. Sometime you never know what you're going to get with these celebrity collabs, but in this case, we get a delicious wine at a very favorable Costco price.
We'll be adding this bottle to our Top Picks list.
CostcoWineBlog.com Rating: 90 points (a Costco Wine top pick)
Costco item number: 1395160
Purchased at Costco in: Atlanta, GA (Kennesaw)
Alc. 13%