Here's one of the Costco bottles we've been wanting to find the most (the new Kirkland Chateauneuf is a close second).
This is the highly anticipated Kirkland K Vine Cabernet, the third in a trilogy of special K Vine wines Costco released under the Kirkland brand in a collaboration with famed Washington State winemaker Charles Smith.
It all began with an article published in the Costco connection magazine that featured a Q & A with Charles Smith where he mentioned the wines. The first bottles to hit stores in February of last year were a Chardonnay and Rose, which we thought were fantastic (both were $9.99).
Many readers agreed, but a few did not, particularly in regards to the Chardonnay. But that's ok, that's why we have this site, so we can share our thoughts and opinions. Keep those flowing.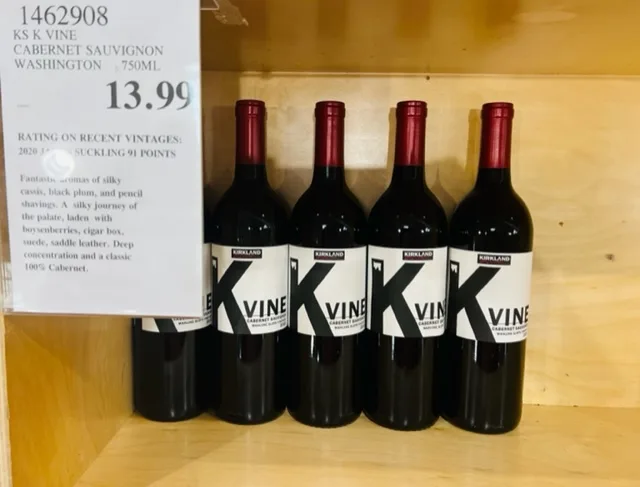 Finding the new K Vine Cabernet is a score. We were super curious about the price, and pretty happy to see it come in at $13.99. Charles Smith also makes the popular Wines of Substance Cabernet that we really love, and that one comes in at $12.99. In the end, we have two excellent wines here at really good prices. Let's dig in.
This wine pours a medium ruby in the glass, not as dark as we expected; the nose is spicy and earthy; there's a great contrast of red and dark fruit, with loads of black cherry and mocha towards the finish; tannins are chewy, nice acidity, solid finish.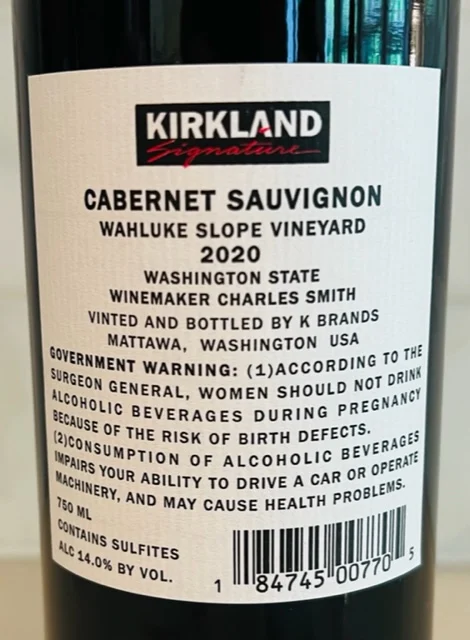 This is a huge find for WA state red fans and Cab lovers should take note. It turned out to be just exactly what we hoped this would be. Let's also hope this K Vine Series sticks around and continues to expand.
CostcoWineBlog.com Rating: 89 points
Costco item number: 1462908
Purchased at Costco in: Atlanta, GA (Kennesaw)
Alc. 14.0%