Kind of a fun find here. The price is definitely right at $7.99. Online it appears to go for around $11 so there's a good Costco discount.
We also love finding straight Garnacha, not blended. It gives you a nice perspective on the varietal.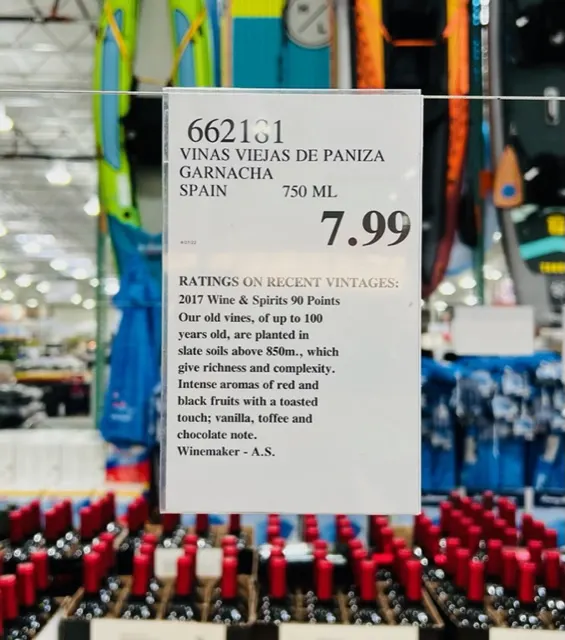 The wine pours in between a pale to medium ruby and purple. It has earthy red fruit on the nose and is medium in body with light tannins.
It took me a while to nail down the predominant flavor; definitely a raspberry and strawberry but some interesting spices, on the mellow side, that bring an almost slight gingerbread taste.
It's a little sweet on the finish and fruity with flavor that reminded me of a Swedish fish. It's not overly sweet by any means and the more we tasted it the more we enjoyed it.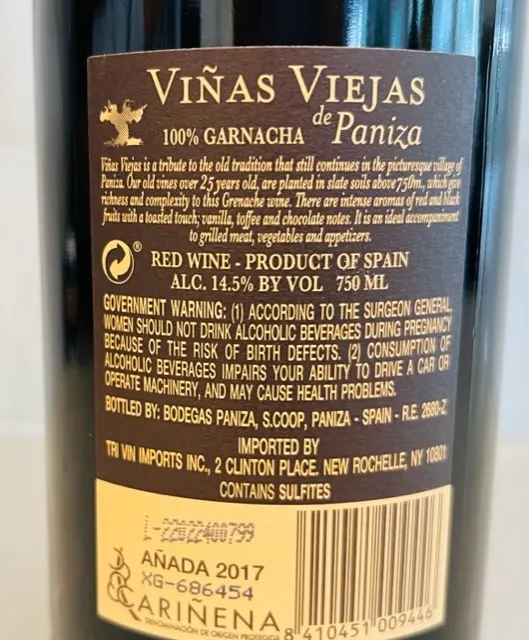 This is an easy drinking summer red, that is light and easy. And the $8 price is just a bonus on top of that.
CostcoWineBlog.com Rating: 88 points
Costco item number: 662181
Purchased at Costco in: Atlanta, GA (Dallas, GA)
Alc. 14.5%