This is one of our top go-to bottles at Costco, and while the window when it hits stores seems to vary year to year, the quality of this wine is remarkably consistent.
Costco has maintained the price too at $12.99, which is what's it's been since 2015 when we found it for $11.99. So inflation luckily hasn't hit this one. Online prices are around $15-16. As far as bottles for $13 go, this wine is really in a class of its own.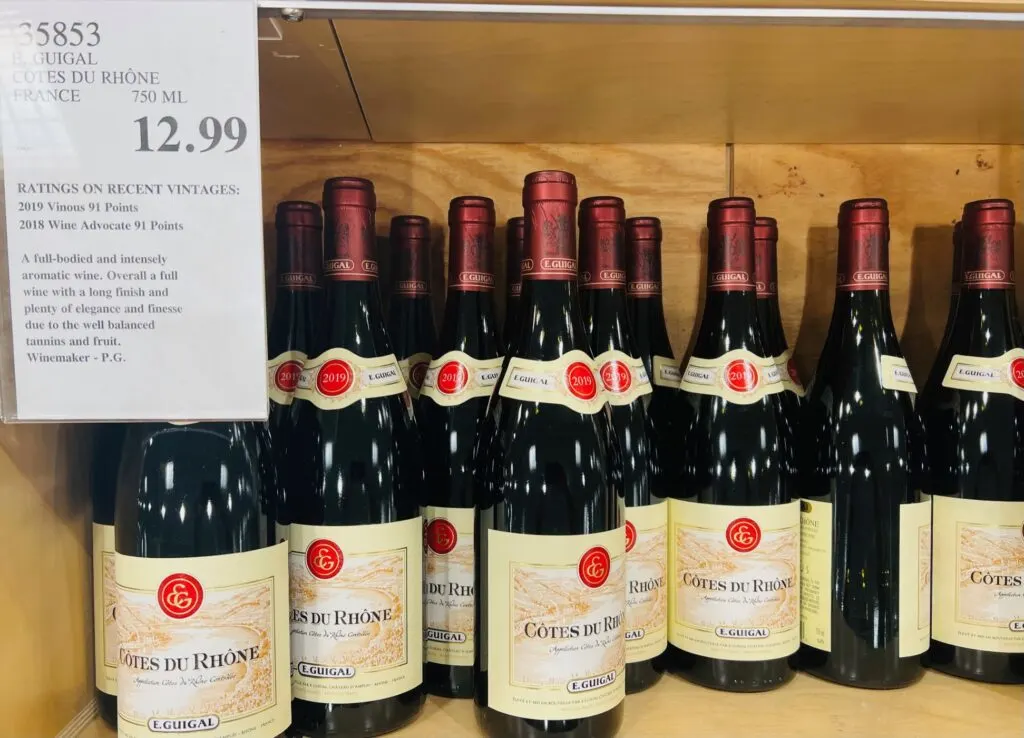 E Guigal is a powerhouse in French wine, and as we've noted in past reviews, they make an awesome Chateauneuf and Crozes Hermitage that we also have enjoyed as well as a white Cotes du Rhone.
Let's do a quick recap of our ratings on past vintages, and you can see the consistency right away.
2018 vintage: 89 points
2015 vintage: 89 points
2013 vintage: 90 points
2011 vintage: 89 points
The varietal makeup in this latest vintage is the same as last year at 50% Syrah, 40% Grenache and 10% Mourvèdre.
Getting into the wine, it pours a medium to dark ruby in the glass with red berry fruit and spice on the nose; more red fruit in the mouth with some blackberry, plum; more body with this vintage, approaching full bodied; pepper, spice, earthy in the finish.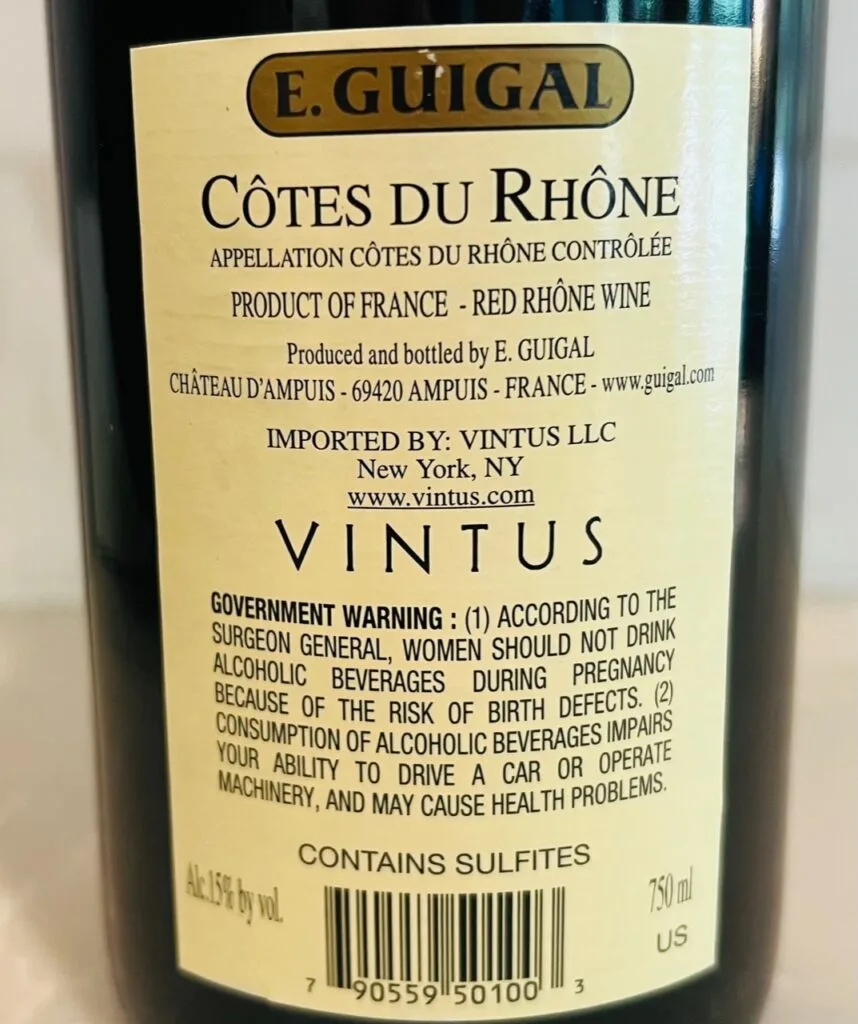 This remains a solid buy, and we're going to keep our rating consistent at 89 points. An excellent value at this price, and a versatile wine to have on hand for almost any occasion or cuisine.
CostcoWineBlog.com Rating: 89 points
Costco item number: 35853
Purchased at Costco in: Atlanta, GA
Alc. 15% (yes, creeping up from 14% last vintage)