This bottle is a fairly familiar sight around Costco wine aisles. It seems to appear almost every vintage, and usually sticks around for a while, especially at the stores we frequent around the Atlanta area.
And it's a real treat because it is just a solid, dependable, and inexpensive wine that you should definitely try if you haven't tasted it already.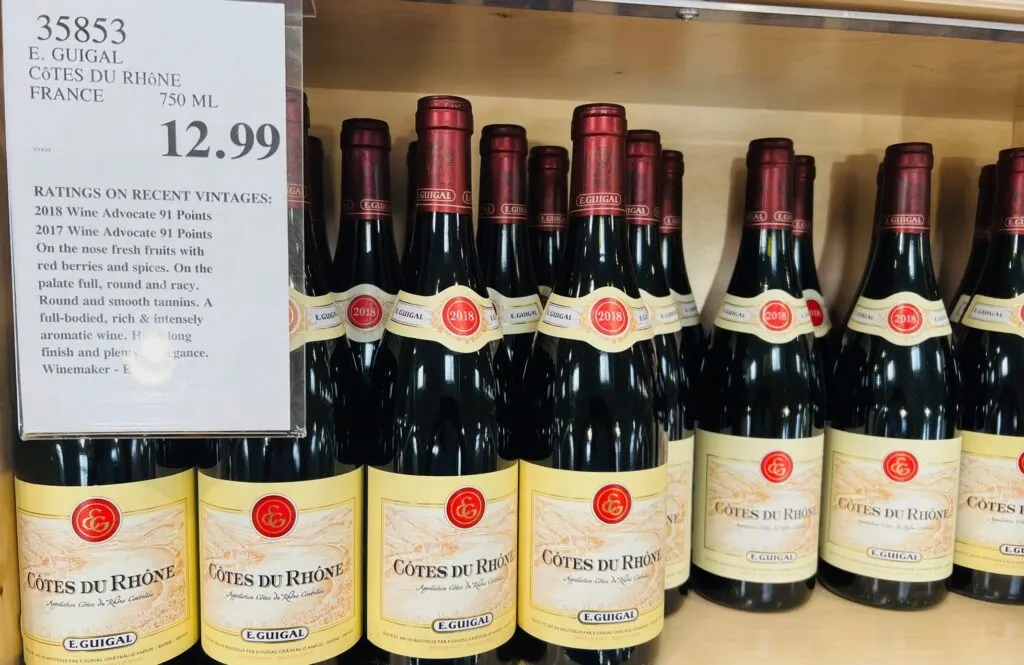 We don't get a chance to review this one every vintage (try to find / taste a lot of new bottles), and the last one we did was the 2015, which we thoroughly enjoyed. As you can see this one always lands in the 89-90 range for us.
E Guigal is just a solid name in French wine. They produce a delicious Chateauneuf as well as several northern Rhone wines including a Crozes Hermitage that we also have enjoyed.
This new vintage of their Cotes du Rhone didn't disappoint either. The price has stayed the same at only $12.99 which is kind of surprising. Looking back at the 2011 review, it seems it was down to $11.99, but still hanging strong.
The wine is very similar to the 2015, red berry fruit on the nose with some earth and spice, a little black cherry and plum in the mouth; medium to medium plus in body; good peppery spice to the finish. Just a nice little package for $13 and exactly what Rhone fans hope this bottle will be.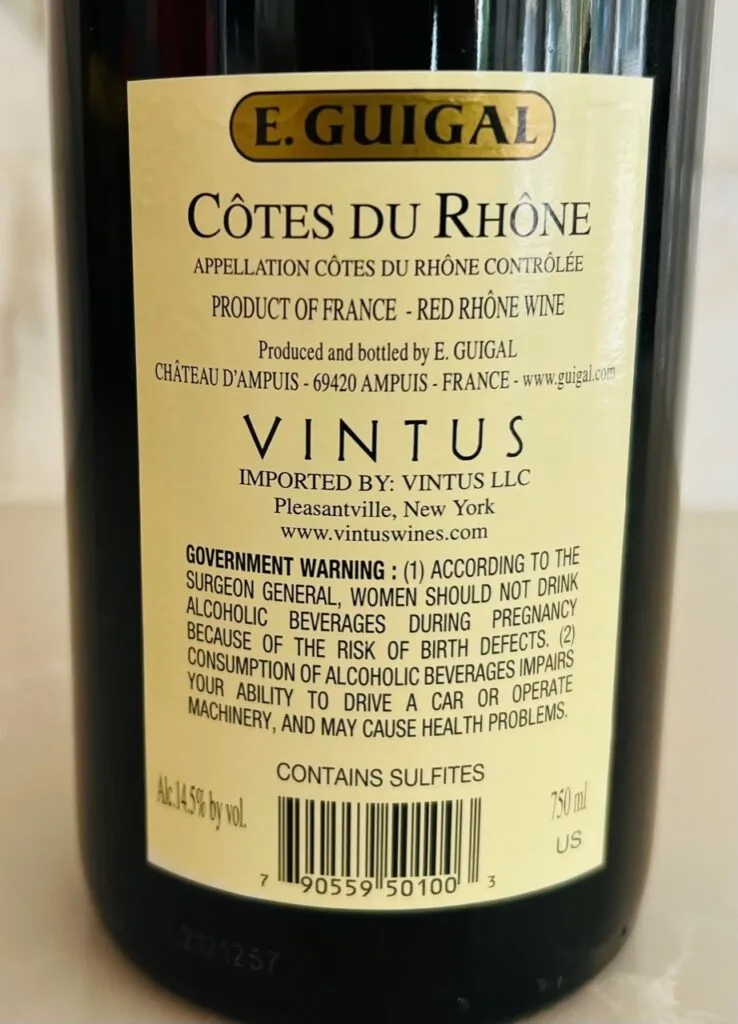 This bottle is $15 at Wine.com (they also listed the blend as 50% Syrah, 40% Grenache, 10% Mourvèdre) and consistently pulls down 90+ point ratings from the wine critics. Lots to like. Cheers.
CostcoWineBlog.com Rating: 89 points
Costco item number: 35853
Purchased at Costco in: Atlanta, GA (Cumberland)
Alc. 14.5%