We've been on a string of great Costco wine buys, all landing right in that $12.99 price range (this one, this one), and here's one more to add to the list. E Guigal is one of those names to commit to memory as they consistently kick out great wines for the money.
This is their Cotes du Rhone on the lower end of the price spectrum. Upstream, they produce a Chateauneuf that is delicious as well as several northern Rhone wines including a Crozes Hermitage, that again represents great value for the price.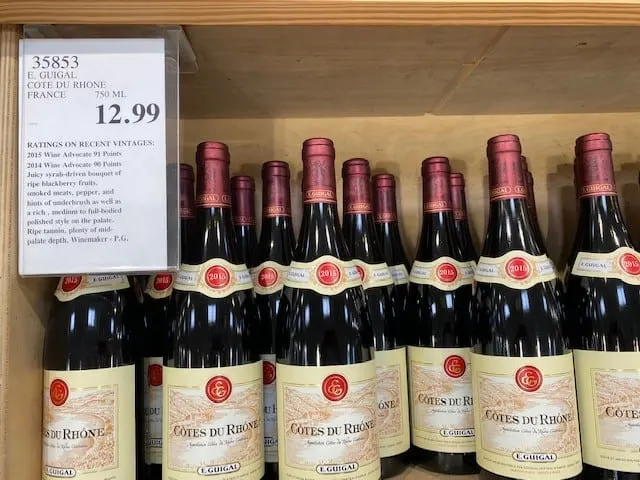 At $12.99 this bottle might be one you want to stock up on. The blend is classic Rhone: 50% Syrah, 40% Grenache and 10% Mourvedre. It is a simple, and rather elegant wine for the price, perfect as a mid week table wine that can pair with a wide range of cuisine.
The wine pours a light ruby red that you can (slightly) see a finger through; juicy ripe, red fruit and peppery spice on the nose; medium to medium plus in body with a nice dose of acidity; flavors of spicy cherry, NyQuil, licorice and cranberry; cedar notes into the finish that is dry and dusty.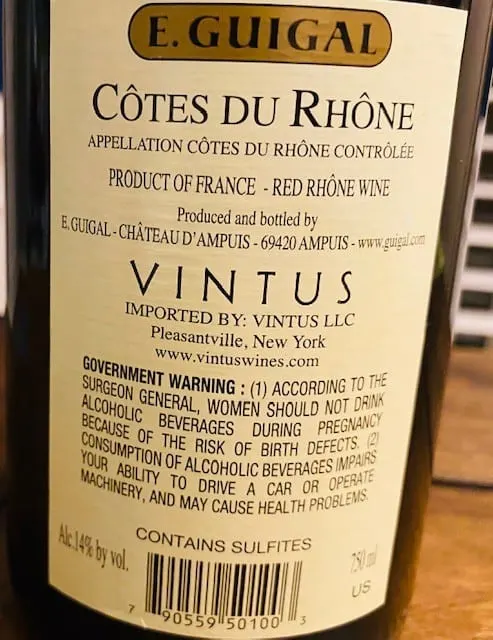 Online the price is closer to $16 at most outlets. It's been $12.99 at Costco for several years now, so I'm happy to see it stay consistent. If you like Rhone wines, you might want to scoop a few of these up before they're gone.
CostcoWineBlog.com Rating: 89 points
Costco item number: 35853
Purchased at Costco in: Atlanta, GA
Alc. 14%