We've had some fun tasting through a few of the Pinot Noirs at Costco right now that are priced under $20.
We tasted the Cloudline (Willamette) and Rodney Strong (Russian River), enjoyed both and went 88 points on each one.
Let's move to another area known for amazing Pinot Noir, Monterey county and the sustainable vineyards from San Simeon.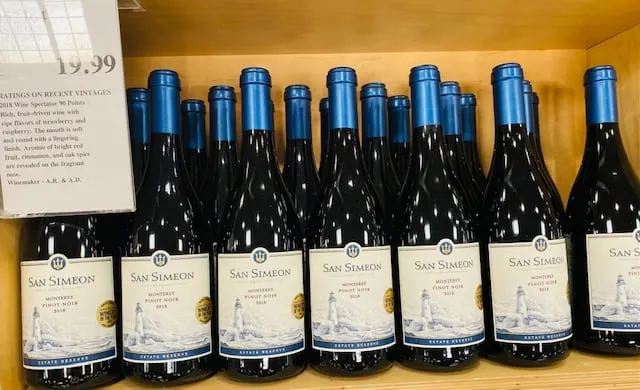 The name might be familiar as we tasted and reviewed their Paso Robles Viognier earlier this year. We enjoyed that one quite a bit so had high hopes for this Pinot…and they delivered.
This is a big, spicy and racy Pinot Noir. Definitely a little more heft than the other Pinots we've tasted.
It pours a medium ruby in glass with an aromatic nose that's floral and spicy; medium in body, leaning toward medium plus; big flavors of black cherry, cola and raspberry; some mild leather and mocha notes; lingering finish with some spice.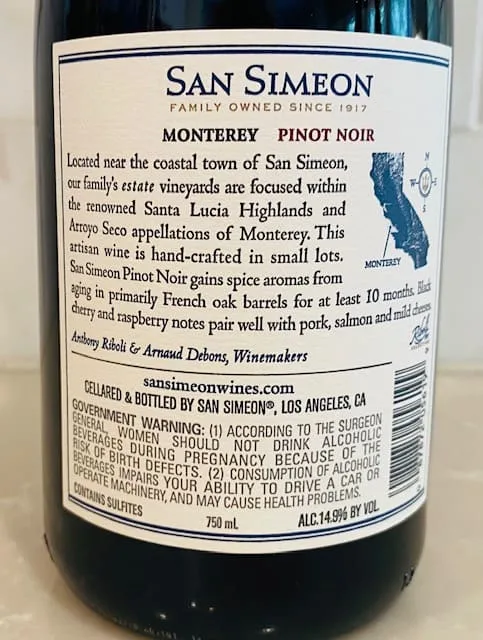 Costco's price of $19.99 is pretty much on par with what you will find this wine selling for elsewhere, including Total Wine. So it's more of a wine to remember for whenever you see it vs one that you need to seek out at Costco right now because of the great price. We'll be adding to our Top Picks list for sure.
CostcoWineBlog.com Rating: 90 points (a Costco Wine Top Pick)
Costco item number: 452164
Purchased at Costco in: Atlanta, GA
14.9%