Summertime drinking always finds a nice fit with white wines, and several readers have been asking for more white wine reviews which I plan to do. But I also enjoy a good Pinot Noir during the warmer months.
So on my last trip to Costco I found a few that I wanted to taste and compare, all in that $15ish range. This began with the Cloudline Pinot from Oregon we just reviewed. Tasty wine, great producer, nice and light for the hot weather.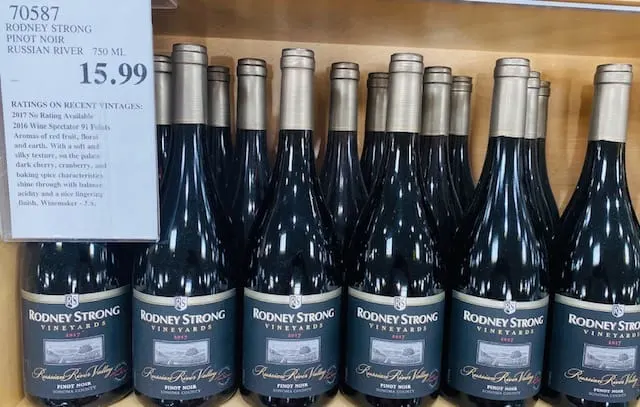 Today, we're looking at a Russian River Pinot from Rodney Strong that was $15.99 at Costco. Turns out after a little research that's a great price considering retail is $25, and Wine.com is selling the wine for $24.
Add in some 90+ point scores, 91 from Wine Spectator on the previous vintage, and 90 points from Wilfred Wong of Wine.com, and you have a bottle I was interested in tasting.
This wine pours a pale ruby in glass with some red fruit and spice on the nose; flavors of cherry predominantly, with a little plum; medium in body; good acidicy and toasty into the finish which lingers for quite a while.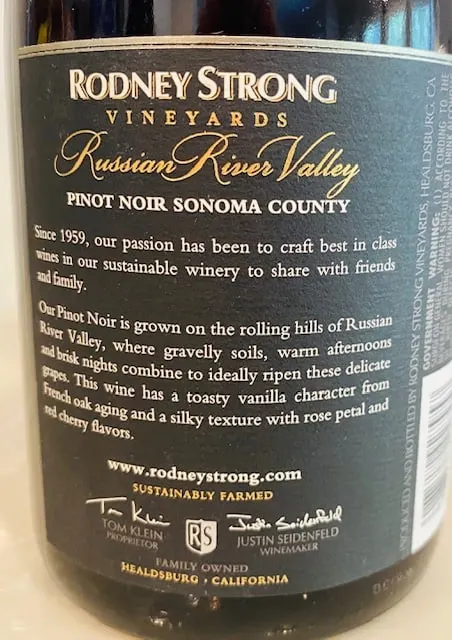 This is an excellent Pinot Noir, super easy going and enjoyable. Similar in a lot of ways to the Cloudline which is $1 less expensive and I'm going to rate them both the same at 89 points. Both great buys, and the nuances between them might be left to the individual taster.
CostcoWineBlog.com Rating: 89 points
Costco item number: 70587
Purchased at Costco in: Atlanta, GA
Alc. 14.7%