We tasted and reviewed the 2018 vintage of the Cloudline Pinot Noir from Costco last year and really enjoyed it.
This bottle is especially appealing because it's produced by the Drouhin Family who have been making wine in France's Burgundy region since 1880. So they have a little experience with Pinot Noir, and are usually incredibly consistent in producing great wines.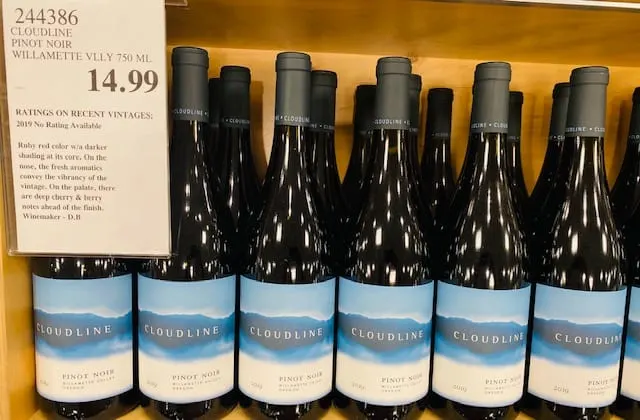 At $14.99 this is among the most affordable bottles they produce. While Costco's price has remained consistent from years past, we've noted that Total Wine and several online outlets also match this price.
Our tasting notes on this new vintage are a little different than the prior. I picked up more red fruit in the 2019. The wines are similar in body and mouthfeel, both light, fruity, meant to be consumed young; and also perfect for summer when bigger reds are just too much.
This 2019 vintage pours a light pale ruby in the glass; with medium to light body; wild berry fruit on the nose with loads of cherry flavor, some raspberry and pomegranate; there's a touch of spice into the finish.
This remains a very nice Pinot in our opinion. It's light, simple but elegant and interesting. We're going to give this new vintage the same 89 point rating that we gave the prior year.
CostcoWineBlog.com Rating: 89 points
Costco item number: 244386
Purchased at Costco in: Atlanta, GA (Kennesaw)
Alc. 13.5%