We first tasted the Jax Y3 Chardonnay a year ago after finding the 2016 vintage at Costco. I'd heard a few readers buzzing about it, the wine was highly rated, and Costco's price was great at $13.99. Turned out, we loved the wine.
Now the 2019 vintage is making its way into stores. You'll notice a label change; the old one has dots throughout the front label, while the newer one is a cleaner look.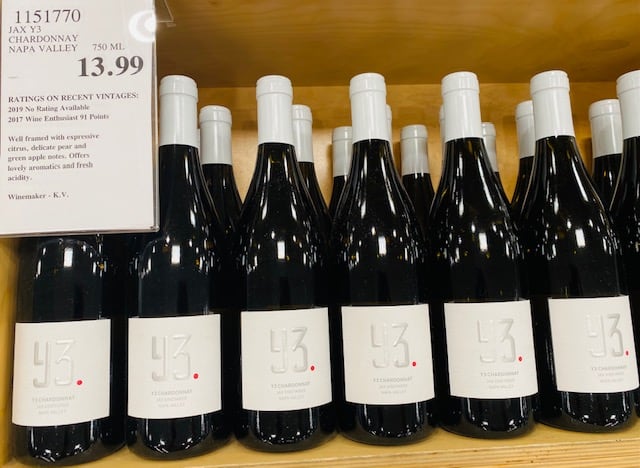 The price stayed the same at $13.99 which is great (retail around $22), and this vintage has continued to receive critic accolades including 91 points from Wine Enthusiast.
The fruit for this wine comes from a single vineyard in Carneros. What I love about it, in this vintage just like past ones, is how the fruit comes through. There's just a kiss of oak, no butter, just clean Chablis-style citrus fruit.
In the glass, it pours a medium gold, and that citrus fruit begins on the nose; flavors are apricot, lemon, pear and apple; just super clean throughout, well made; great into the lasting finish; crisp and delicious.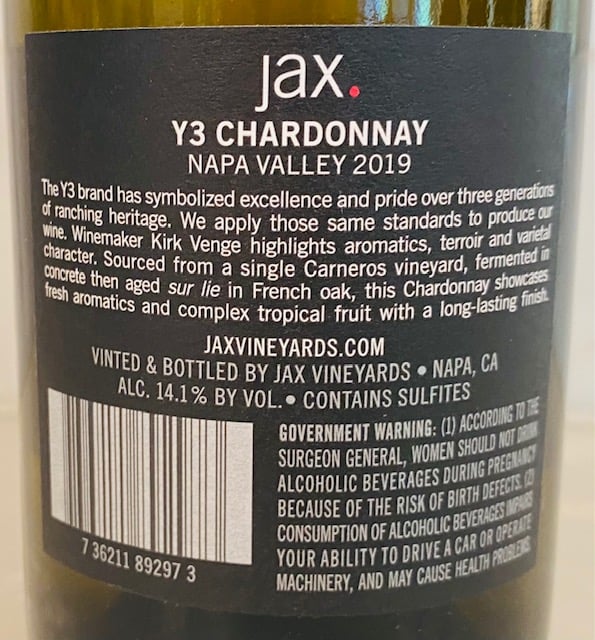 Long time readers will know this is my style of Chardonnay, and it's a great summertime pick. If you enjoy this one, also keep an eye out for the Foxglove Chardonnay. We haven't reviewed it in a little while, but it has similar character, and I've seen it in stores recently; hope to try that soon and update.
We'll be bumping our score up on the Y3 with this vintage. While we went 88 points on the 2016, I'm going 90 on this one and we will be adding to our Top Picks. Seek this one out.
CostcoWineBlog.com Rating: 90 points (a Costco Wine Top Pick)
Costco item number: 1151770
Purchased at Costco in: Atlanta, GA
Alc. 14.1%