I'm sure many of you white wine fans are familiar with Oyster Bay's Sauvignon Blanc, which is a nice sub $10 NZ Marlborough find at Costco, right in the same spirit as Matua, or Whitehaven. It's acidic, fruity, light…perfect on a hot day.
At first I thought this was the Sauvignon Blanc in the wrong bin because the labels are similar, but we're fans of New Zealand Pinot so scooped it up right away. The price was great too at only $11.99 versus a retail approaching $20.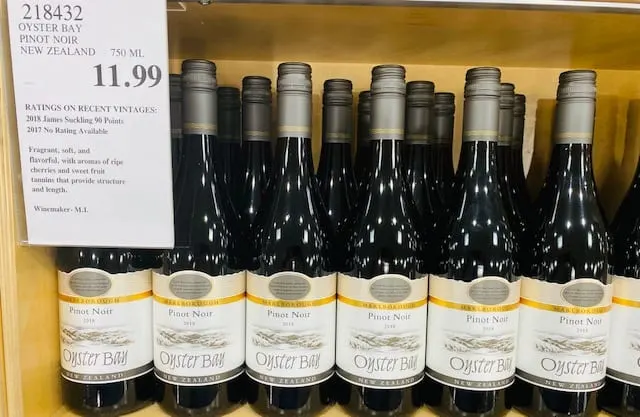 We're always looking for good inexpensive Pinot, and reviewed quite a few over the last few months in case you missed them. This one stacks up really nice among the group.
The wine is pale ruby on the pour with a nose of spicy black cherry; it is medium in body with flavors of cherry, cranberry and cola; nice acidity into a long finish.
This is a really easy going and super versatile Pinot that you could open almost any time and with any cuisine. At $12, it's hard to beat.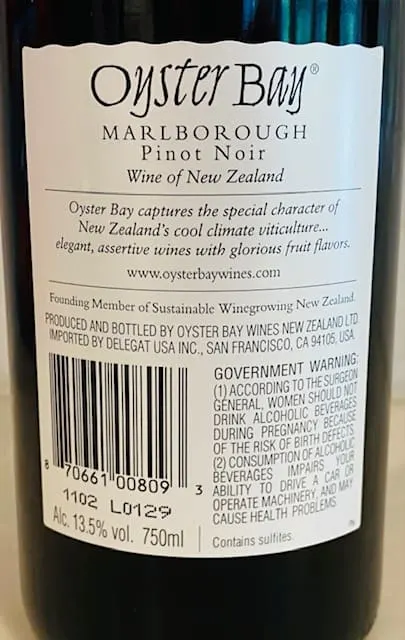 Suckling went 90 points and I am going to come in just a point below this time, which might be the closest to a Suckling rating we've ever been on this site. I think he got this one right.
CostcoWineBlog.com Rating: 89 points
Costco item number: 218432
Purchased at Costco in: Atlanta, GA
Alc. 13.5%