This wine caught my eye because of the great price and 90 Point Wine Spectator rating. It appeared in select Costco clubs a couple of weeks ago featured at a price that is easily a few dollars less than most other retailers currently offer.
This is a great time of year for Marlborough Sauvignon Blanc. The weather outside is hot and sunny, calling for a light and crisp wine, while the bountiful fruits of summer are just beginning to make their appearances in grocery stores and home gardens alike.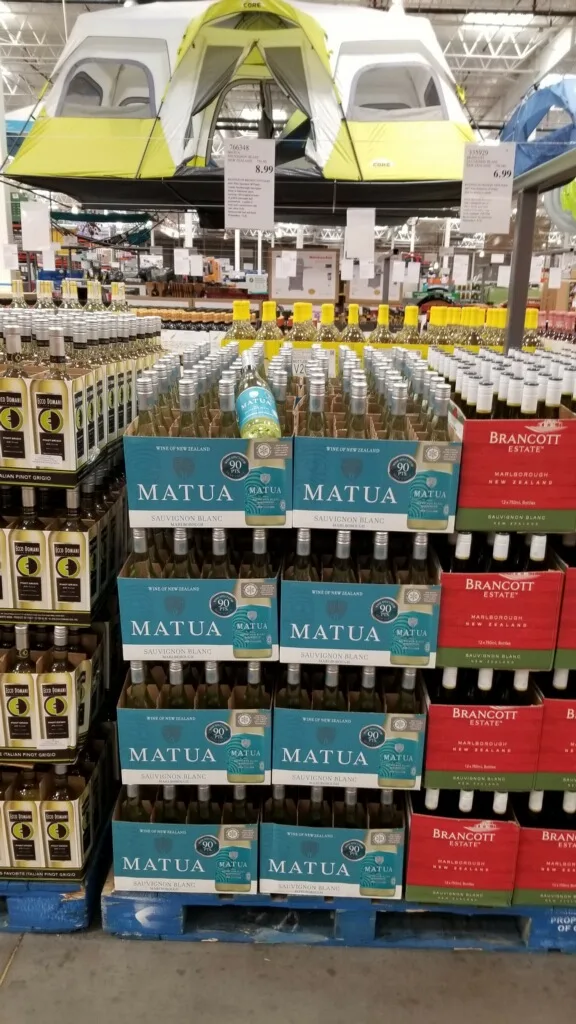 A wine like this will pair well with seasonal fresh produce like ripe berries, peaches, avocado, and fresh tomatoes. Marlborough Sauvignon Blanc pairs well with a variety of seafood as well.
I haven't seen this wine anywhere for less than $10 per bottle, so it's likely that this is one of those "get it before it's gone" Costco wine deals.
The wine opens with a nose of white peach, grapefruit, jalapeno pepper, and fresh herbs. On the palate, the juice is tart and full-flavored with a nice balance of sweet fruit to grassy herbaceousness.
The finish is lingering and refreshing. I feel that Marlborough Sauvignon Blanc tends to fall on a spectrum ranging from ripe grapefruit and passionfruit flavors on one end to lean and green fresh herbs and cut grass on the other.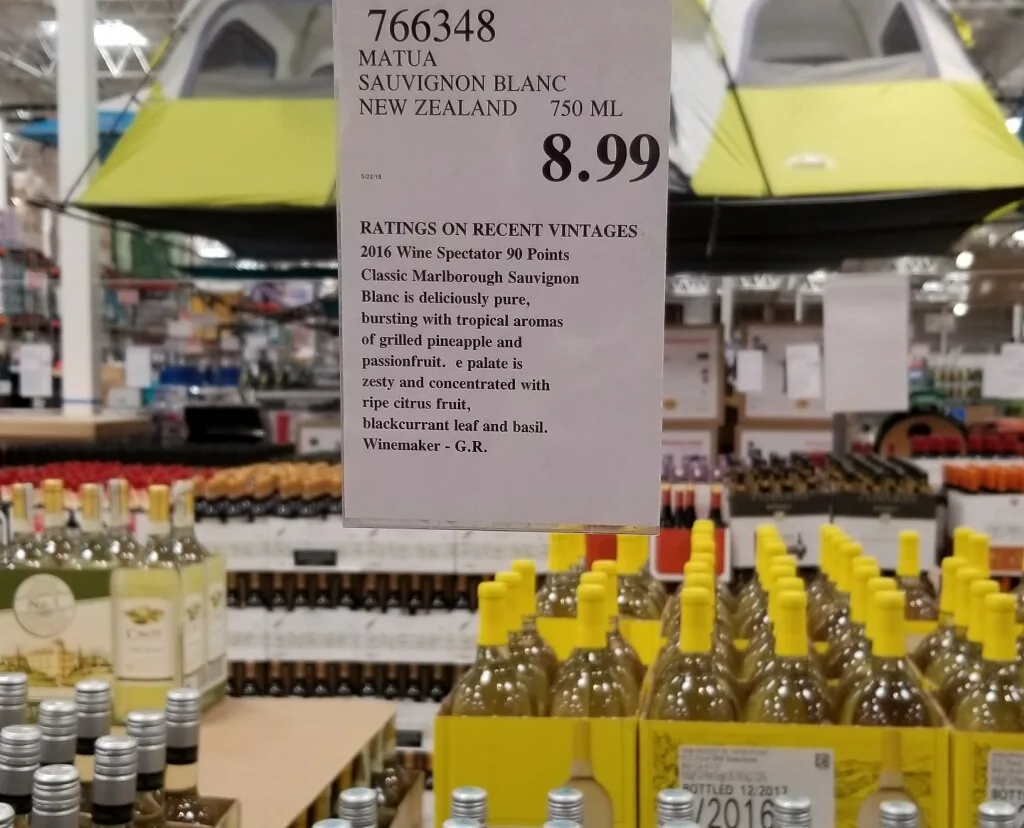 A wine that is too far on one end of the spectrum can be overpowering or off-putting, but this one falls nicely in the middle. I really love the intensity of flavor in this wine. It's hard to find that in a wine at this price point.
If you like New Zealand Sauvignon Blanc, definitely give this one a try. I think it's an easy contender against the likes of Kim Crawford, Oyster Bay, and Villa Maria. I would put it a step above Brancott, Nobilo, and the Kirkland Signature Marlborough Sauvignon Blanc. This is just my personal assessment. Let me know in the comments or in our forum if you agree.
Wine Spectator gives this a host of awards including "Best Value," 90 Points, and #40 on the Top 100 Wines of 2017 list. Over a half million cases of this wine were produced, and select bottles are stamped with an icon that "turns blue when I'm chilled and ready." Perhaps an unnecessary marketing gimmick, but intriguing nonetheless. I give this wine one extra point for value.
CostcoWineBlog.com Rating: 91 Points (a CostcoWineBlog Recommended Wine)
Alcohol: 13% ABV
Costco Item Number: 766348
Purchased in Buford, GA