This might not be the first bottle you gravitate to if you're not familiar with it, or haven't tasted many white Bordeaux, but white wine fans should take note. This is a fantastic wine at a great price.
The retail price is around $19.99 and Costco is selling for $13.99; gotta love that. Critic scores range from 91-93 and include all the known names. The more I learned about it, the more I started to feel like everyone else but me seemed to be in the know about this wine.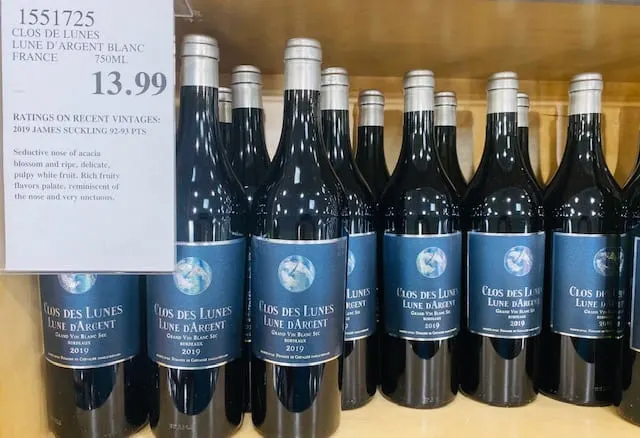 The blend is interesting too. White Bordeaux are comprised of Sauvignon Blanc, Semillon and sometimes a little Muscadelle. This blend for this bottle leaned on the Semillon, coming in at 70% Semillon and 30% Sauvignon Blanc.
In the glass the wine pours medium to deep gold with aromas white flowers and subtle tropical fruit; flavors of peach, apple and pear; medium in body; super crisp and clean in the dry finish.
This a super versatile white wine; really tasty. The back label indicates aging potential and I could see that. It would be fun to try again in a few years. We're big fans.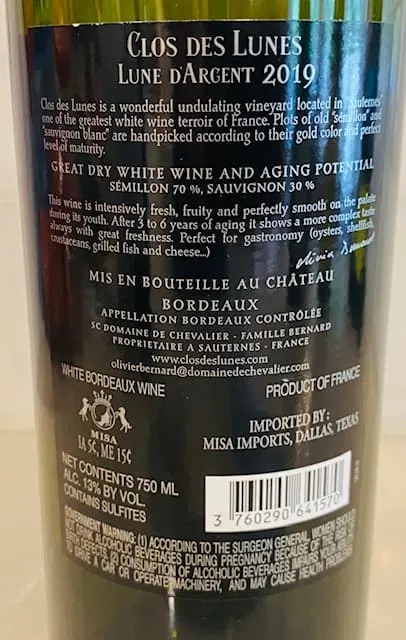 A nice addition to our Top Picks list and a wine we plan to enjoy again now that we are in the know, and you are too.
CostcoWineBlog.com Rating: 90 points (a Costco Wine Top Pick)
Costco item number: 1551725
Alc. 13%