This is exactly the kind of white wine that I'm on the lookout for at Costco; something a little off the beaten path, usually found in the wooden bins after you've passed all the California Chardonnay. We found another one of these just the other week.
I've stated before here that I'd love to start seeing more interesting whites carried in warehouses; Vermentino, Gruner Veltliner, Arneis, Soave, Gavi, Viognier…just to name a few that are top of mind. There always seems to be plenty of unique red wines, but not as many whites.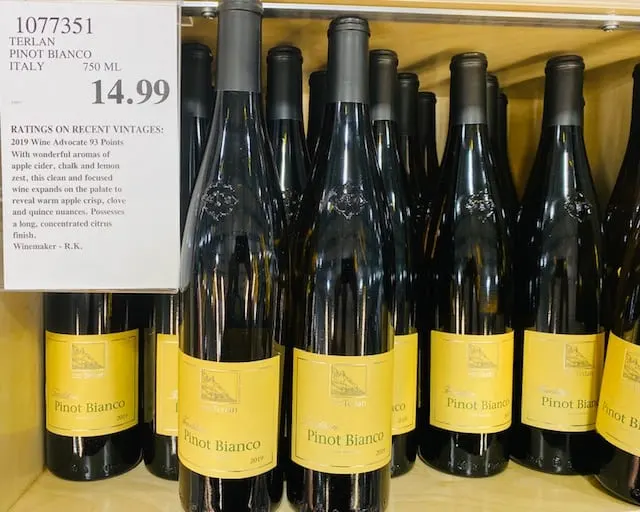 Here's a Pinot Blanc from Alto Adige, Italy that semi-falls in this bracket of interesting whites, depending on how you define "interesting." Regardless, this is a great find.
Costco's price is $14.99 which seems to be almost half of the retail that is around $29. A few outlets online carry it for around $20. The wine also received 93 points from Wine Advocate, and past vintages seem to have pulled down a lot of 90+ ratings too.
This wine pours a medium straw color in the glass; not a ton on the nose, some stone fruit, light floral aromas; super crisp in the mouth where this one really comes alive. Flavors of pear, nectarine, and a little blue raspberry towards the mid palate; finishes nice and dry.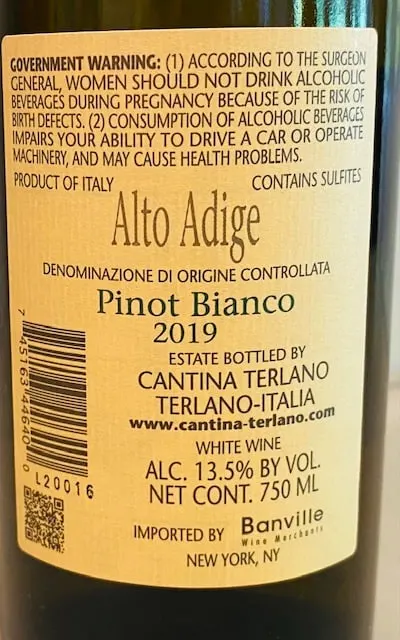 If you enjoy crisp, dry Italian white wines, this one is going to be right up your alley.
CostcoWineBlog.com Rating: 89 points
Costco item number: 1077351
Purchased at Costco in: Atlanta, GA
Alc. 13.5%