There are some interesting Kirkland bottles floating around Costco stores nationwide right now. This is definitely one that caught our attention.
It's a straight Napa Valley Cabernet, not the blend that we've reviewed for several vintages (or the older Napa County, not Valley), and not the appellation designated Cabs (Stags, Rutherford, Oakville).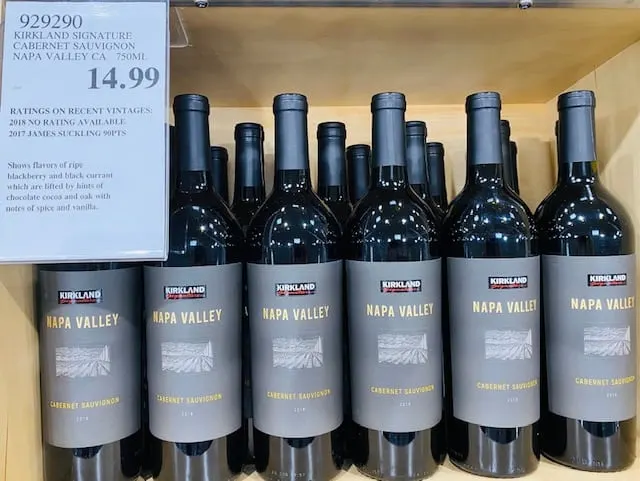 This is a first sighting of this wine for us, although according the Costco placard, the wine was produced in a 2017 vintage. The $14.99 price tag is intriguing as the other Kirkland Napa Cabs (mentioned above) are $20+. We also hoped this would be a step up from the Kirkland Napa Red Blend that we've found to be on the mediocre side of things, even at its $11 price point.
There are also sightings from readers of a Kirkland Suscol Single Vineyard Napa Cabernet for $16.99. We can't wait to try that, so fingers crossed that appears in our Atlanta area stores soon. If anyone's pulled a cork on one of those please share your thoughts in the comments below.
Back to this Napa Cabernet, it pours a deep purple in the glass with juicy berries, herbs on the nose. Mostly dark fruit, blueberry, black cherry, boysenberry; a little bit of spice and vanilla, acidic and dry in the finish. Good depth; youthful still.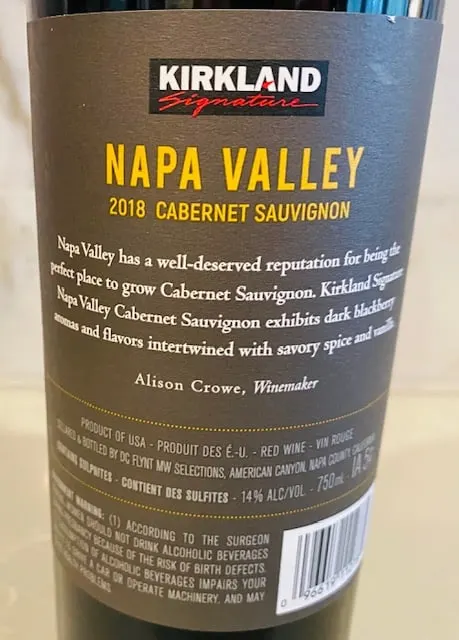 We found it very drinkable but not unbelievable. Almost exactly what you expect from a good Napa Cabernet and therefore we'd say it's a fair buy at $14.99 and better than most Napa Cabs in that price range.
But more than anything it made me want to find that Suscol Vineyard one even more. We're going to go a respectable 88 points on this wine. It's several steps up from the Kirkland Napa Red Blend (that we rated 86 points), so worth a few more bucks.
CostcoWineBlog.com Rating: 88 points
Costco item number: 929290
Purchased at Costco in: Atlanta, GA (Kennesaw)
Alc. 14%