We drink a fair amount of bubbly wine at our house. It just goes with anything, any meal, anybody. Long time readers know that we love the Kirkland Champagne for $19.99. That's real French Champagne at an almost unheard of price.
We were excited to see another French bubbly hit our Costco stores, this time from the Loire Valley, of which we are also big fans. The price was right at $15.99, compared to a retail price closer to $23.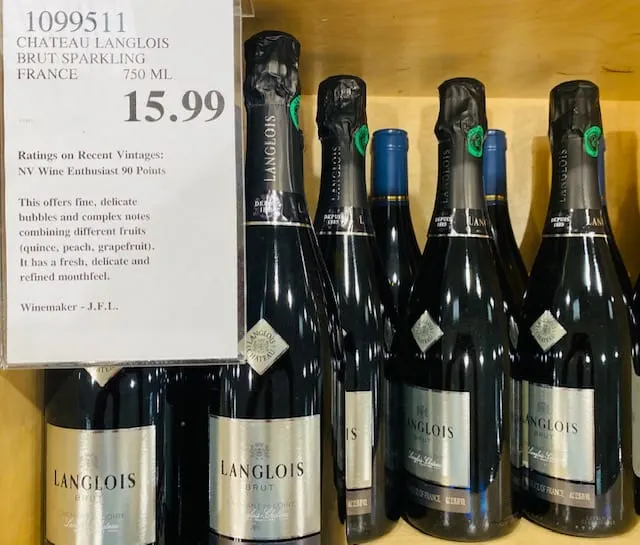 I always gravitate toward these French Cremants when looking for values in sparkling wine. Prosecco can be nice from time to time, but can also get a little bland and boring after a while. French Cremants are a few bucks more, but typically bring a nice bump in quality. I particularly like the ones from Loire.
This wine is an interesting blend (very Loire) of Chenin (60%), Cabernet Franc (20%) and Chardonnay (20%). A fun fact I discovered is that Langlois Chateau is owned by Bollinger of Champagne fame. Wine Enthusiast also gave the bottle 90 points.
The wine pours a pale yellow to straw in the glass with a little mineral and citrus fruit on the nose; mostly pear, sour green apple, with a little white peach flavor. Delicate in the mouth, nice effervescence. Finishes crisp, a super solid bubbly for the price.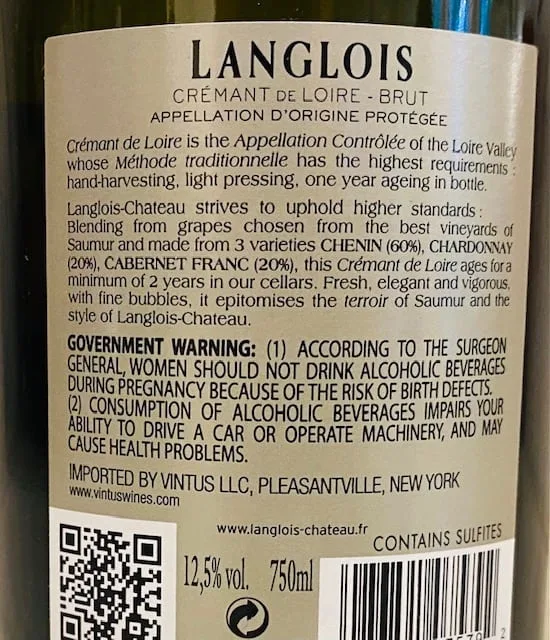 We are going to match the 90 point that we gave the Kirkland Champagne on our last tasting of it. Both are superb sparkling wines, and depending on the mood, I'd be very happy with either one.
CostcoWineBlog.com Rating: 90 points (a CostcoWine Top Pick)
Costco item number: 1099511
Purchased at Costco in: Atlanta, GA (Kennesaw)
Alc. 12.5%