Just like we tried to find an alternative to the Kirkland Rose, today we're going to taste what could be a good alternative to the always enjoyable, ridiculously low priced, and reader favorite Kirkland Malbec.
Costco's price of $7 on the Kirkland Malbec makes it almost untouchable, but this Alamos Malbec comes close at a Costco price of $8.49. And that's a fair price, not an unbelievable Costco discount since you can find this bottle elsewhere for $9.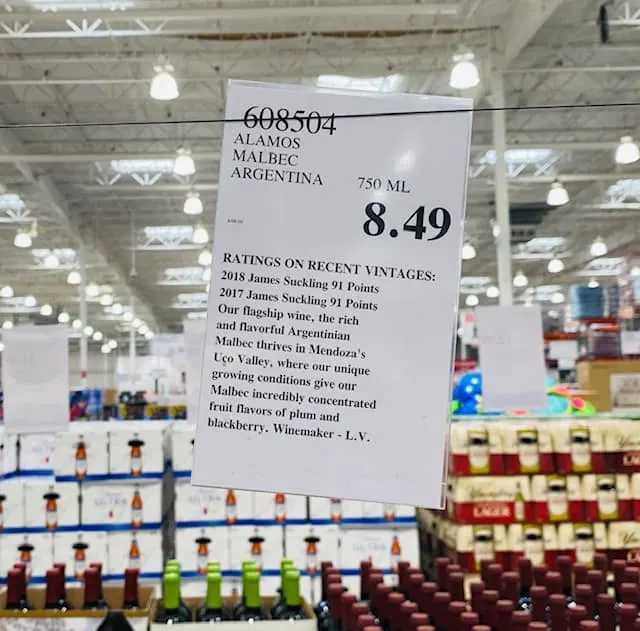 If Costco could match the price on the Kirkland Malbec, we'd be in business and it would be fun to taste them side by side. I ended up scoring them exactly the same.
This wine pours a pale purple in the glass with a spicy, earthy nose; medium plus in body with flavors of black cherry, blackberry, and plum; pretty dry throughout and into the finish that wraps up a little fast. The finish is maybe the weakest link here but this remains a nice, affordable Malbec choice for only $8.49.
You can see on the Costco tag above that Suckling consistently rates this wine 91 points, which is hard to believe. So take that for what it is.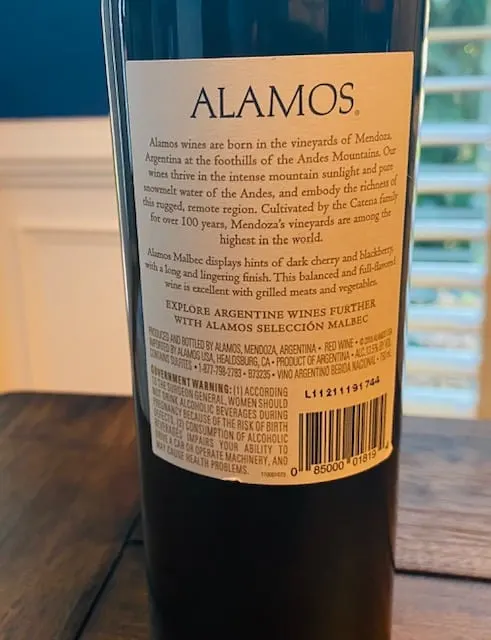 I find it to be fair at this price and a nice mid week dinner bottle, a versatile pick. Nothing special but not too shabby either, and if your Costco is out of the Kirkland Malbec, go for it. Otherwise, you can save a few bucks and get similar quality with the Kirkland bottle, in my opinion.
CostcoWineBlog.com Rating: 87 points
Costco item number: 608504
Purchased at Costco in: Atlanta, GA (Kennesaw)
Alc. 13.5%