Here's a fun find that I wanted to get up quick due to what could be a huge limited discount. Although you will see in the photos that follow, that Costco may adopt the sales price as the regular price as they sometimes too (and I think we caught them showing their hand this time, read on).
First off, I love Seghesio wines, and their Zinfandel are always on point, year in and year out. Next is the huge Costco discount, taking the already very good Costco price of $26.99 all the way down to only $14.89, a $12.10 discount. Keep in mind that retail price on this bottle is $38.​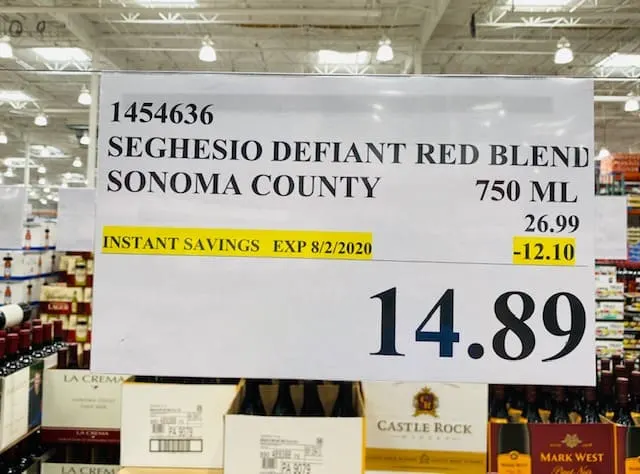 Now what's really interesting is that after I found the price marked with the discount in the cheap seats (aisles of wine boxes), I also found the wine listed in the wooden box area but this time the price was just listed right at $14.89, no mention of a discount.
We've seen this happen before, most recently I'm remembering the Est. 75 red from Beckstoffer having a $5 discount maybe and then that price staying after the "limited time" discount. There have been a few others over the years too that readers might remember better than I am now.
So we've covered the price in detail, let's get into the wine starting with the blend. The wine is comprised of 44% Zinfandel, 29% Cabernet Sauvignon, 13% Syrah, 10% Petite Sirah and 4% Alicante.
Now often times, I'm not a huge fan of these "hodge podge" blends but sometimes they can be done right, and this is one of those times. It's just what you would expect from Seghesio.
Spicy black cherry and oak scents on the nose; a lovely contrast of red and dark fruit in the mouth; flavors of wild cherry, blueberry and raspberry; earthy and spicy into the nice lasting finish.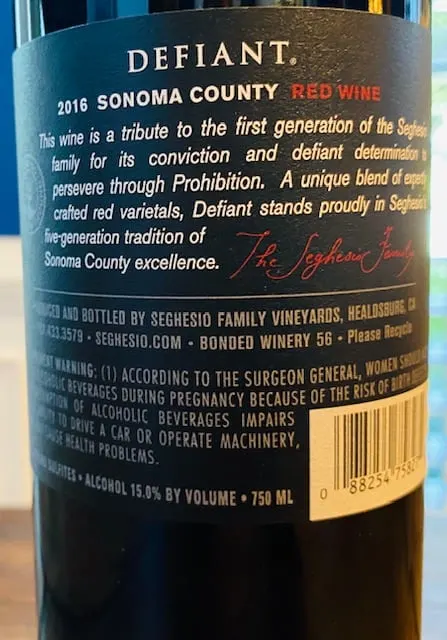 This bottle is drinking really nice right now, and would also be one to stock up on for the winter months when I typically enjoy more of these types of reds. I guess with how much I like Seghesio's Zins I shouldn't be surprised, but this one exceeded my expectations, and Costco's price is unmatchable.
I hope you are able to find it near you, and we'll be adding this one to our Top Picks list for sure. Fingers crossed that price sticks.
CostcoWineBlog.com Rating: 91 points (a CostcoWineBlog Top Pick)
Costco item number: 1454636
Purchased at Costco in: Atlanta, GA (Kennesaw)
Alc. 15%