I'm continuing to taste through some of these Costco Pinot Noirs that I'm finding to hit the spot on warm Atlanta summer evenings. I'm still enjoying plenty of Rose and sparkling wines too this summer, but I'm on a bit of a mission to find a good dependable and affordably priced Costco Pinot.
Our recent favorite was the Baileyana Firepeak priced at $17.99. The RouteStock Pinot we are reviewing today was a few dollars more at $19.99, and I thought it was right alongside the Baileyana in terms of quality.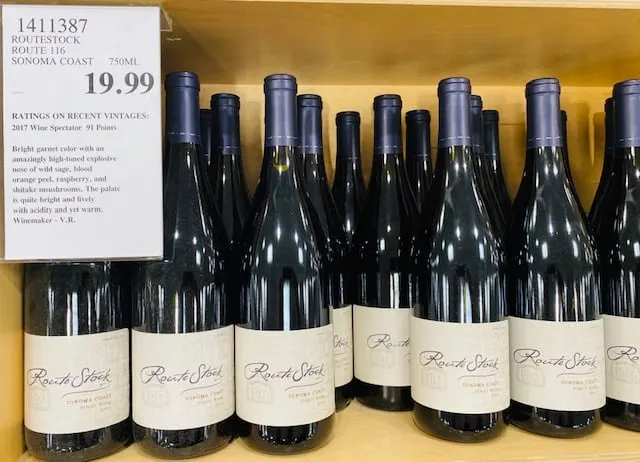 The wine pours a pale ruby in the glass; on the nose are black cherry, black fruit, a little spice; nice medium plus body feels great in the mouth; it's certainly not a wimpy Pinot.
Flavors of spicy cherry, dark chocolate, cola with light tar notes; lovely acidity and herbal in the finish. This is another excellent Pinot.
I would recommend enjoying it just slightly chilled, especially when it's hot out. I like these in between room and cellar temp, right around 60 degrees. You can either pull it out of the cellar and let rise for around 15 minutes, or pop a room temperature bottle in the fridge for 15 minutes before you plan to open it.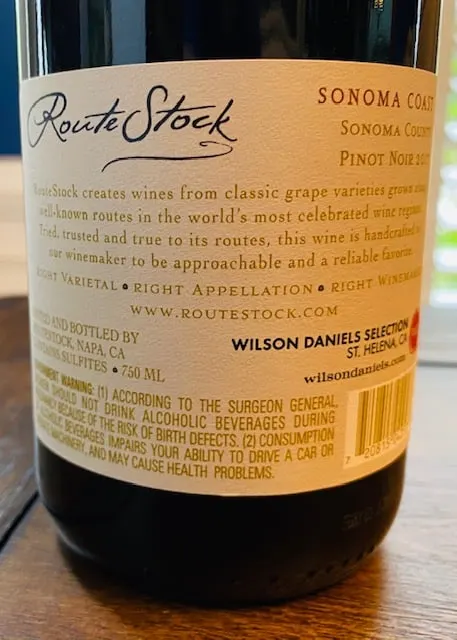 Online the price is $23, so Costco is bringing in a little discount. It's also worth noting that Wine Spectator went 91 points on this wine and named it as their #66 Wine Spectator Top 100 wines of 2019. You can check out our overview of which of the wines on that list are available at Costco.
Give this one a shot along with the Baileyana, and see which one you prefer. We really enjoyed them both.

CostcoWineBlog.com rating: 89 points
Purchased at Costco in: Atlanta, GA (Kennesaw)
Costco item number: 1411387
Alc. 13.7%