I hold a special place in my wine drinking history for Ferrari-Carano wines. Early on, when I was just starting out, it seemed like I would gravitate towards their wines when I wanted something that was "a little step up."
Plus the name is cool and easy to say; the wines are generally pretty solid too and I had a lot of good times drinking them with friends and family over the years (our recent review of the Siena red blend).
It's been a while since I've tasted their Sonoma Chardonnay and I have to say it was a really interesting wine. Although perhaps not for everyone, I'm glad I picked this one.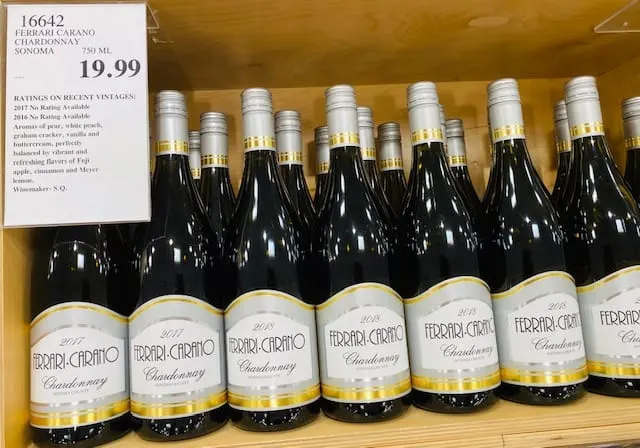 Costco's price of $19.99 is decent, but I'd like to see a couple more dollars off. Online you can find this wine for $22-$23 and I've seen it around other retail outlets for $20.
In the glass, the wine pours more of a medium yellow versus gold. Wet stone, tropical fruit on the nose. The wine is kind of a mix between new world and old world California Chardonnay.
It starts off with clean fruit in the mouth, pear and peach, then mid palate to finish has a rich buttery vanilla cream; then there's almost a little peppermint on the end too that pops up. The Costco placard I believe is referring to it as cinnamon but I get a little more of an Andes mint thing going on.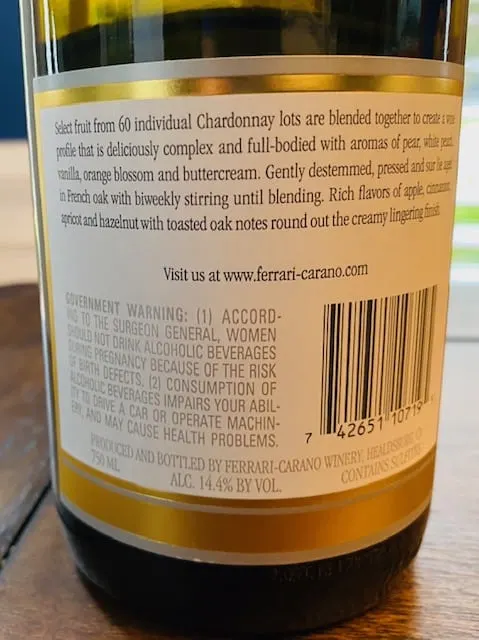 Definitely more of an interesting wine than I was expecting and I think Chardonnay drinkers could go either way. Me, I like this style a lot. It's definitely a touch different and keeps things fun on every sip.
If you like oak/butter in your Chard, you might think it doesn't have enough. If you like clean unoaked Chablis style, it might be too creamy and oaky. Wine is individual so to each their own, but no matter your preference, this is a unique wine that I'll remember tasting for a while, and I ended up really liking it.
CostcoWineBlog.com Rating: 90 points (a CostcoWineBlog Top Pick)
Costco item number: 16642
Purchased at Costco in: Atlanta, GA (Kennesaw)
Alc. 14.4%