Whether I'm shopping at Costco, Total Wine or any of my other go to wine spots, I'm always on the look out for Chablis, and if I find Grand Cru Chablis, that's just a bonus.
Most bottles of Chablis represent an expression of Chardonnay that works for me. I love the fruit forward approach, with less focus on the oak and butter. Stylistically, it lets the grapes and terroir speak for itself.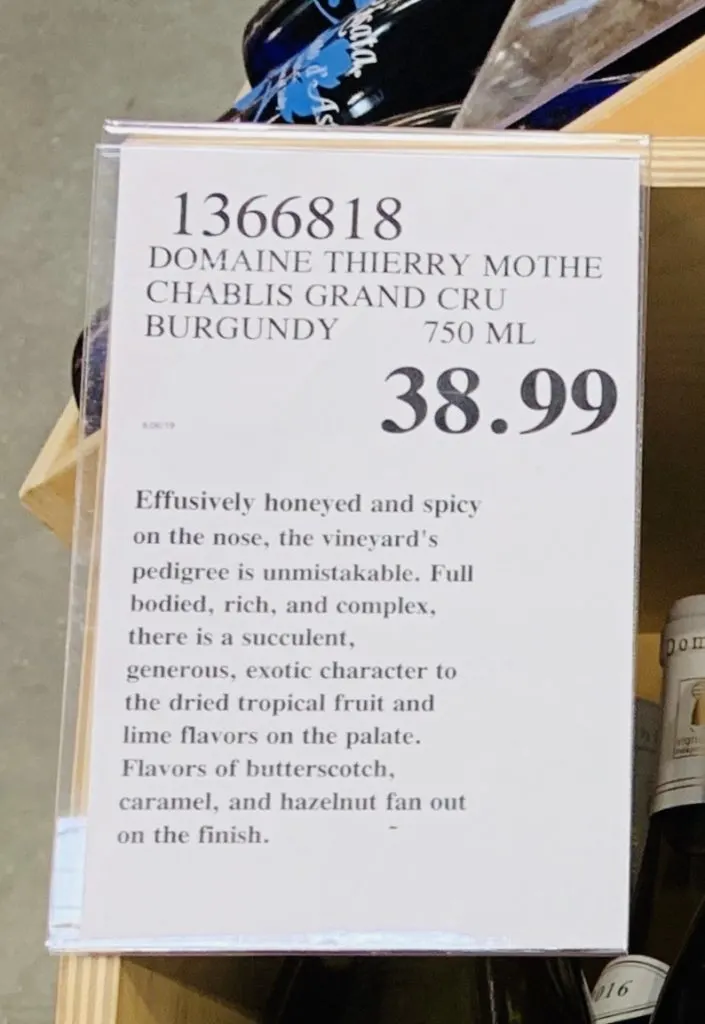 You may have seen the Kirkland Premier Cru Chablis, also from the 2016 vintage, that we reviewed earlier this year. I thought it was a pretty good buy at $17.99 and a step up from the previous vintage.
But today we're taking it up a notch with this Grand Cru Chablis.
There are seven Grand Crus "climats" (or areas) in Chablis: Les Clos, Vaudesir, Valmur, Les Preuses, Grenouille, Blanchot and the one we are tasting today, which is Bourgros. Yes, the price tag goes up when you hit the grand cru level; this bottle is at Costco for $38.99.
So while it's not an inexpensive wine, there's a lot to love about it that justifies the price. This is clearly not your Premier Cru offering. It has more depth, more body and richness, and a finish that I couldn't get enough of. Let's dig in.
The wine starts with some minerality on the nose along with green apple and lime aromas; the wine is medium-plus to almost full in body and it feels great in the mouth; I picked up citrus flavors and a bit of orange peel; nice acidity; on the finish are notes of caramel with a touch of vanilla and a slight lingering orange liqueur. The finish is really what sets this apart from most other "general" Chablis.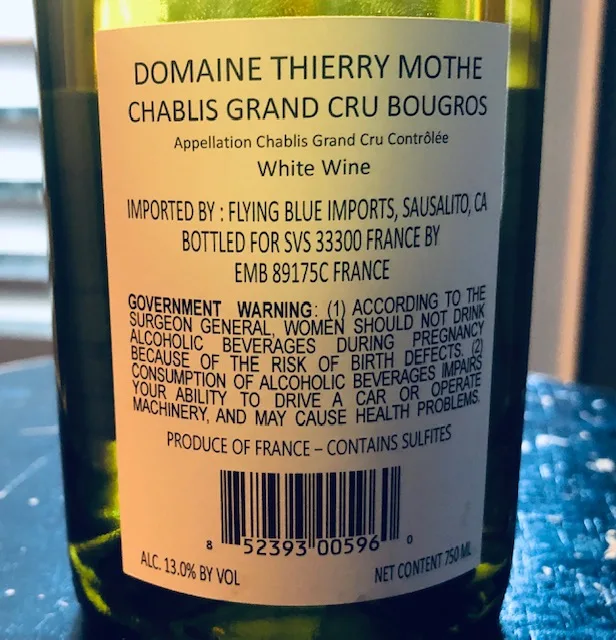 This wine hit right into my wheelhouse and represents a strong buy for Chablis and Chardonnay fans. There's no doubt this one could lie down for a bit too and get even more interesting after a few more years in the bottle. A nice addition to our Top Picks list.
CostcoWineBlog.com Rating: 90 points (a CostcoWine Top Pick)
Costco item number: 1366818
Alc. 13%
This wine was received as a sample for the purpose of writing this review. All reviews are written at the discretion of the individual reviewer. Opinions of the reviewer do not necessarily reflect those of CostcoWineBlog.com as a whole, and reviewers are not paid for their reviews by wineries or their affiliated distributors. We at CostcoWineBlog.com believe that wine preferences and opinions are often subjective and highly individualistic. Our scores are based on our individual perception of a wine and how well it reflects the area in which the grapes are grown, the expression of the grapes, and also the quality of the finished product. We remind readers that we are 100% independent of Costco Wholesale Corporation, and are simply of a group of Costco wine fans looking to try new wines and share our favorites with this community.